Firefighters, EMS providers fulfill wish of mentor with terminal cancer
First responders fundraised for EMT and Nurse Sharon Hartwell so she could fulfill her dreams of traveling
---
By EMS1 Staff
MONTICELLO, Ind. — Firefighters and EMS providers in an Indiana county have come together to fulfill the dreams of a beloved nurse and EMT trainer diagnosed with terminal liver cancer.
This month, EMT and Nurse Sharon Hartwell received donations from the many first responders she has mentored over the years, who raised enough money for Hartwell to go traveling with her children and grandchildren, the Herald Journal reported.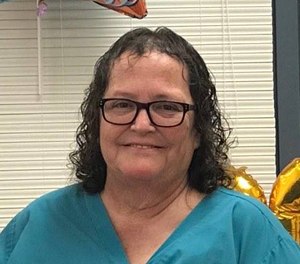 Hartwell said one of her wishes is to visit Florida and put her feet in the ocean for the first time.
"With paying medical bills, I didn't think we'd be able to go to Florida and also do something with the kids and grandkids," Hartwell said. "I'm hoping my health holds out until after Christmas so we can plan something like that for the kids."
Hartwell has worked as a CPR, first aid and EMT trainer for first responder agencies across White County for the last 14 years, and as a nurse at Indiana University Health White Memorial Hospital for 25 years. She has also been an instructor for IU Health's car seat safety program and became involved in the county's Special Olympics events.
Monon Fire Department Chief Brad Hahn presented the donations to Hartwell at a fundraising event on Dec. 14, when she also served as grand marshal of the town's annual Christmas parade.
"She's been an inspiration to all of us," Hahn said. "She has taught many of us over the years. We love her to death and are glad we can help make her dreams come true."