Tenn. medic allegedly used hospital IP address to access account with child sex abuse imagery
Dylan Wilson, a paramedic at Vanderbilt University Medical Center, was placed on administrative leave following his arrest on two counts of sexual exploitation
---
By Laura French
NASHVILLE, Tenn. — A Tennessee paramedic is accused of possessing and sending sexually exploitative images and videos of children using an instant messaging app accessed from his employer's IP address. 
A Vanderbilt University Medical Center spokesperson said Dylan Wilson, a paramedic at the hospital, was placed on administrative leave after he was arrested Sunday on two counts of sexual exploitation of a minor, according to WKRN.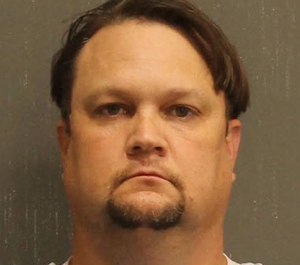 Wilson allegedly used the instant messaging app Kik to possess and send 24 images and 29 videos of children as young as four involved in sexual activity, according to his arrest warrant. The Tennessee Bureau of Investigation opened a case on Wilson's online activity after receiving a tip from the National Center for Missing and Exploited Children. 
Investigators said IP addresses from Vanderbilt University Medical Center, Air Methods and Verizon Wireless were used to access the profile containing the images. 
Wilson's bond was set at $100,000.