As public health emergency ends, CDC shifts its data collection
Some experts are concerned that the loss of virus information will make Americans more vulnerable
---
By Ryan Mancini
masslive.com
WASHINGTON — The COVID-19 public health emergency ends on Thursday, which means one of the nation's top health agencies handling viruses and diseases will change how it approaches its data collecting going forward.
The Centers for Disease Control and Prevention announced on Friday that it will no longer post its daily COVID-19 aggregate case data on its website. The authorization to do so ends with the public health emergency.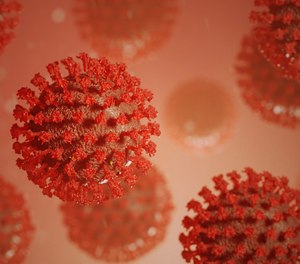 The CDC acknowledged that there would be a reporting lag as it transitions into "a weekly cadence of national reporting."
The agency will continue to follow virus trends, such as wastewater testing, emergency department diagnoses, lab testing for positivity rates and hospital admission data, CDC principal deputy director Nirav Shah said during a May 5 briefing.
"We will continue to keep our eye on the COVID-19 ball," Shah said during the briefing. "In short, we will still be able to tell that it's snowing, even though we're no longer counting every snowflake."
While each state handles COVID-19 reporting in various ways, now they will no longer be required to report new cases, the CDC said on Friday. Hospitalization data will continue to include metrics on COVID-19–associated admissions and inpatient and ICU bed occupancy at the county level.
The COVID Data Tracker will continue to display SARS-CoV-2 variant proportion estimates and wastewater and traveler-based genomic surveillance data, along with vaccination data, the CDC said.
Despite the indication that this phase of the pandemic is over, it leaves questions for some in terms of how health experts will continue to track the virus' progress.
"It's this continued trend of loss of information and that's going to make it harder and harder to understand exactly what's going on with the virus," Justin Lessler, an epidemiologist at the University of North Carolina who has helped lead the COVID-19 Scenario Modeling Hub, told Axios.
The CDC knows that COVID-19, which has hospitalized 6 million Americans and killed 1 million Americans since 2020, was the third-leading cause of death in 2020 and 2021, and the fourth-leading cause of death in 2022. Overall, at least 104 million cases in the United States have been confirmed.
Over 1,100 Americans continue to die from COVID-19 every week, according to CDC data.
The end of the public health emergency and daily data posting also comes after CDC Director Rachelle Walensky announced Friday she would step down in June. No successor has been named but Walensky said the agency identified over 100 actions to overhaul the agency, including prioritizing timely and adequate data collection, the New York Times reported.
But even this has led some health experts to doubt how prepared the United States will be when there's another pandemic in the future. Robert Pearl, a Stanford University professor and former CEO of The Permanente Medical Group, told Axios that some of the CDC's response failures during the COVID-19 pandemic could be repeated.
"Given the wealth our nation has," Pearl said. "We should not have had as many mortalities as we did."
©2023 Advance Local Media LLC.
Visit masslive.com.
Distributed by Tribune Content Agency, LLC.
McClatchy-Tribune News Service