Feedback sought on 1st national accreditation standards for community paramedicine
The Commission on Accreditation of Medical Transport Systems is accepting public comment on the drafted standards, which will be implemented in 2022
---
By Laura French
ANDERSON, S.C. — The Commission on Accreditation of Medical Transport Systems (CAMTS) has announced the release of the first national accreditation standards for community paramedicine programs. 
The draft Community Paramedic Program Accreditation Standards are posted on the CAMTS website and are now open for public comment.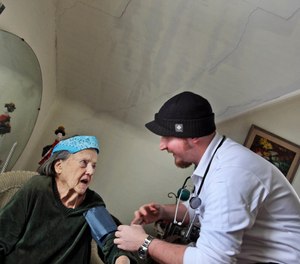 The draft standards will be available for comments until April 2021 and the final standards will be released in the fall of 2021, with an implementation date of January 1, 2022, according to CAMTS. Programs that believe they are in substantial compliance with the standards can apply for the voluntary accreditation at that time.
The draft standards were developed after months of work with input from national leaders in community paramedic services, according to a CAMTS statement.  

CAMTS is also establishing a Community Paramedic Program Accreditation Standards consensus committee that will review and approve any changes. The consensus committee will include representatives from providers, program administration, partners and users.