6 Mont. EMS departments receive $300K to start pilot program
Six Montana EMS departments received $50,000 each to purchase equipment and begin training for an integrated healthcare pilot program
---
By EMS1 Staff 
GREAT FALLS, Mont. –– The Montana Department of Public Health and Human Services obtained $300,000 in private and federal funding for a two-year community-based pilot healthcare program.
Six Montana EMS departments received $50,000 each in funds to purchase equipment and begin training for the pilot program, 9 KXLH reported. Under the Community Integrated Healthcare (CIH) program, paramedics and EMTs will be able to provide improved healthcare and reduce the cost of services for the patient.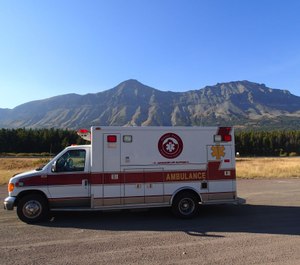 The six EMS departments that received funding are: Great Falls EMS, Jesse Ambulance, Marcus Daly, Rocky Boy EMS, Red Lodge Fire Department and Frances Mahon Deaconess Hospital.
The program will kickstart at Saint Ann's Cathedral and focus on the homeless. Officials believe the program will be fully operational by mid-September.
"What we're going to start off with is both GFES paramedics and a representative from Alluvion Health will be on site at Saint Ann's during this event to do some basic assessments and interview the patient. It will all be optional, of course. Alluvion Health is going to be able to refer them to a medical practitioner or someone at their facility to get some good solid healthcare going to for that patient," GFES General Manager Justin Grohs said.