6 actions to join EMS 3.0 transformation
Here are six immediate actions for EMS leaders to join the EMS 3.0 transformation
---
The transformation to EMS 3.0 is expanding roles and opportunities for EMS systems. Five of the most common roles already being undertaken are nurse triage, post discharge follow-up care, chronic disease management, ambulance transport alternatives and payment alternatives. To begin preparing your EMS agency for the 3.0 transformation, here are six actions you should do immediately:
1. Read the book Mobile Integrated Healthcare: Approach to Implementation from Jones and Bartlett Learning. It provides an excellent overview of the steps toward EMS 3.0 you can take in your local community.
2. Visit the NAEMT MIH-CP Knowledge Center. It contains excellent resources that are updated regularly to help you learn about the transformation movement.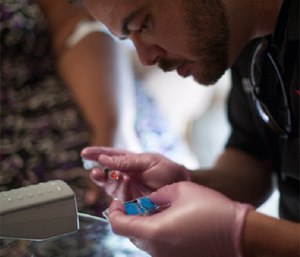 3. Attend the upcoming EMS Transformation Summit in Washington, D.C. This annual educational conference is specifically focused on the attributes of the 3.0 transformation.
4. Start talking to your local health care stakeholders. Find out what their concerns are and educate them on the ways your EMS agency can help them meet their Triple Aim goals.
5. Enroll in the IHI Open School program. This educational offering teaches you how to do quality improvement in health care. Yes, EMS is health care and the IHI Open School will arm you with the knowledge and skills to do transformation. NAEMT has full-tuition scholarships available as a member benefit for NAEMT members.
6. Enroll in the Academy of International Mobile Healthcare Integration (AIMHI) email news distribution list. AIMHI regularly sends out timely articles on the health care and EMS transformation. It is a great way to stay up to date on the changes that will affect you and your agency. To subscribe, send an email to MZavadsky@medstar911.org.