Workers cut cable wires forcing FDNY 911 operators out of call center
FDNY emergency call operators have temporarily relocated to MetroTech Center 'out of an abundance of caution' after Verizon wire cables were cut near the building
---
By Thomas Tracy and John Annese
New York Daily News
NEW YORK — Fire department 911 operators moved out of the city's 911 call center in the Bronx after workers cut some Verizon cable lines near the building, FDNY sources said Thursday.
FDNY emergency call operators at the Public Safety Answering Center II in Pelham Bay have temporarily relocated to MetroTech Center in Brooklyn "out of an abundance of caution" after Verizon alerted officials to an infrastructure problem, FDNY sources told the Daily News.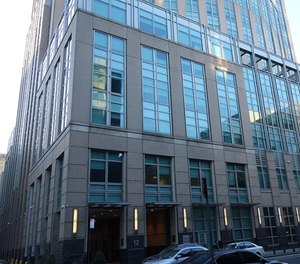 Sources said workers cut some cable lines while working on a dig in the Bronx, and though that didn't result in any dropped or lost 911 calls, the move was made to MetroTech as a precaution, in case the gaffe affected how the 911 system routes its calls.
Verizon spokesman David Weissmann said a fiber line was severed by a contractor who wasn't doing work for Verizon.
"We're working to restore that fiber line now," he said Thursday night.
FDNY officials said they've experienced no problems with the lines leading in and out of the PSAC II building, and so far no systems have been compromised.
The massive 450,000 square-foot center along the Hutchinson River Parkway employs about 300 NYPD personnel, 120 fire dispatch and 120 EMS personnel, sources said.
The cable line SNAFU comes just weeks after NYPD personnel found bedbugs crawling through the police department's offices in the call center.
Emergency call operators first found bedbugs in a sixth-floor training room at the Public Safety on June 3, sources told the Daily News.
The Department of Citywide Administrative Services, which runs the facility, sent exterminators to the building five times in June and found four bedbugs, an agency spokesman said last month.
———
©2019 New York Daily News
McClatchy-Tribune News Service