Wash. officials consider criteria-based emergency dispatch
The criteria-based dispatch would allow dispatchers to rank emergency calls based on severity, and allow them to send the appropriate level of care
---
Brandon Stone
Skagit Valley Herald, Mount Vernon, Wash.
MT. VERNON, Wash. — The Skagit 911 Board of Directors is exploring options to improve the efficiency of emergency dispatching in the county.
Moving to what is called criteria-based dispatch would allow dispatchers to rank emergency calls based on severity, and allow them to send the appropriate level of care.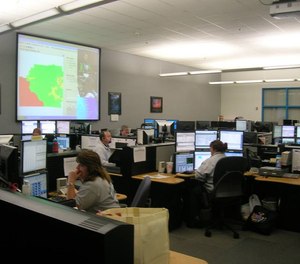 At a special meeting Wednesday, Skagit 911 Director Helen Rasmussen brought the board two options to consider.
She said the first would modify Skagit 911's existing guidelines, which are borrowed from King County. She said she supported this option, because it would be faster and cheaper than the second option.
"My recommendation is to move forward with what we have, because I think we can do it in a month or two," she said.
The second, and more popular option with the board, would be to purchase ProQA, a dispatching program used by several counties including Snohomish and Whatcom.
Rasmussen said ProQA walks dispatchers through each call, giving them a list of questions to ask based on what the caller says, and uses those answers to determine the severity of the call.
She said switching to ProQA would take more time to implement than the first option, and would cost about $200,000.
Burlington Mayor Steve Sexton, one of the two board members who called the special meeting, said a shift to criteria-based dispatch needs to happen before he feels comfortable sending only EMTs to a call, rather than sending both EMTS and the more highly trained paramedics.
Since 2002, Skagit 911 dispatchers have been categorizing 911 calls based on severity using King County's guidelines, but county policy has mandated that paramedics be sent on every call.
"We've been waiting to go to a true, two-tiered ... process," Rasmussen said.
Like the majority of board members who spoke at Wednesday's meeting, Skagit County Commissioner Lisa Janicki expressed concern with the King County guidelines, and enthusiasm for ProQA.
"Option one, to me, seems like nothing is going to change," she said. "Business as usual is highly uncomfortable to me as a board member."
Janicki said having a more automated process — as would be the case with ProQA — would provide a level of legal protection that the King County guidelines don't.
Sexton agreed, saying he was more comfortable with a system that relies on rigid protocols than with trusting a dispatcher's instincts.
Sedro-Woolley Mayor Julia Johnson, the other board member who called for the meeting, said she was interested in ProQA, especially considering its built-in quality-assurance process.
"I love that program," she said. "I think it would make us a tighter, more efficient unit."
Sedro-Woolley had practiced a tiered emergency response — sending only EMTs to less serious calls — for about two years, until it was told early this year by Skagit 911 to stop doing so, said city Supervisor and Attorney Eron Berg.
Berg said Skagit 911 told the city that the dispatch protocols were not sufficient to use this kind of criteria-based dispatching.
"It appears there are some real gaps in the current dispatch model," Berg said.
Before a decision is made on criteria-based disaptch, Rasmussen said she'll need approval from both the 911 board and from Dr. Matthew Russell, the county's medical program director.
— Reporter Brandon Stone: bstone@skagitpublishing.com, 360-416-2112, Twitter: @Brandon_SVH
———
©2019 the Skagit Valley Herald (Mount Vernon, Wash.)
McClatchy-Tribune News Service