IAFC urges Congress to pass Next Generation 911 bill
The bill would provide $15 billion to update the nation's 911 infrastructure
---
By Laura French
CHANTILLY, Va. — The International Association of Fire Chiefs (IAFC) is urging Congress to pass a bill that would provide $15 billion to update the nation's 911 infrastructure and pave the way for more efficient, widespread use of Next Generation 911 (NG911) technology. 
The Next Generation 9-1-1 Act of 2021 is part of the LIFT America Act that was introduced by the House of Representatives' Energy and Commerce Committee on March 11. IAFC Government Relations Manager Ryan Woodward wrote in a statement that passage of the act is key to modernizing 911 infrastructure across the country.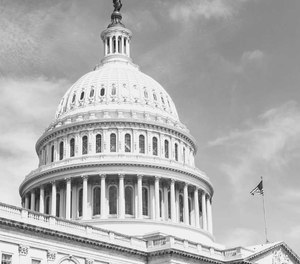 "Of particular importance are the portions of this legislation that address interoperability, cybersecurity, training and consultation with first responders and other end users of the 9-1-1 system," Woodward wrote.
The IAFC noted that interoperability, to ensure that all requests for emergency assistance through voice, video or text can be shared between emergency communications centers without the need for proprietary interfaces, is essential to the long-term success of NG911. 
N911 infrastructure will also need to be protected from cyberattacks, which IAFC officials said would be accomplished through the establishment of a Nationwide Next Generation 9-1-1 Security Operations Center under the bill. The center would protect 911 infrastructure through the identification of cybercriminals, vetting of third parties connected to the 911 system, deployment of layered security for local operations and coordination of cyberattack response.
The act would also provide grants to go toward the training of first responders to work with NG911 technology, and establish a Next Generation 911 Advisory Board made up of 16 consultants from law enforcement, fire and rescue, EMS and emergency communications. The recruitment of representatives from multiple agencies and geographic areas to advise on the needs of NG911 end users would ensure the communications infrastructure was equipped to handle a vast range of public safety scenarios, according to the IAFC.
"The IAFC is grateful to Chairman [Frank] Pallone and the House Energy and Commerce Committee for crafting this legislation. We will continue to work with Congressional leaders to ensure this bill moves forward intact and is enacted as quickly as possible," Woodward wrote.