Paramedic helps young cancer patient fulfill 'bucket list' wish
Paramedic Jennifer Saiz, who is a cancer survivor, created a GoFundMe to raise money for Elijah Dimas and his family to attend an Oakland Raiders game
---
By EMS1 Staff
RIO RANCHO, N.M. — A paramedic and cancer survivor are working together to make sure a young cancer patient's bucket list dreams come true.
KRQE reported that paramedic Jennifer Saiz first met Elijah Dimas two years ago when she transported him to the hospital. She was so touched by his spirit that she created a GoFundMe to raise money for one of his bucket list wishes – tickets to an Oakland Raiders game.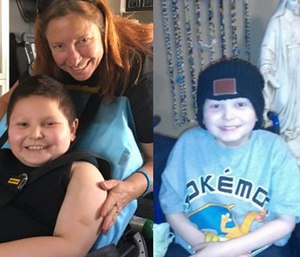 Elijah suffers from Ewing's Sarcoma, an aggressive form of cancer, and his parents said they want to give him as many opportunities as possible.
"Right now with his treatment, everything is uncertain and we want to make sure he does as much as possible," Elijah's dad, Anthony, said.
They posted Elijah's bucket list to a Facebook page that follows his journey.
"When they posted his bucket list and said they were stopping most of the treatment, I knew I wanted to do something for him," Saiz said.
Saiz added that she has been following Elijah's journey ever since they met and related to what he is going through because of her battle with cancer.
"I'll never identify with what Elijah's going through but I understand," Saiz said. "He is 10 years old and he deserves the world."
The GoFundMe has raised enough money to pay for tickets for the entire family, as well as their airfare and hotel costs.