Fla. county forced to write off $12M in ambulance fees
Officials said insurance denials, partial payments, an inability to obtain patient information and patients without coverage forced the write-off
---
By Lois K. Solomon
Sun Sentinel
PALM BEACH COUNTY, Fla. — Ambulance users have not been paying their bills, at least not in full, forcing Palm Beach County to write off $11.9 million in unpaid Fire-Rescue debt.
The county was able to collect only 64 percent of ambulance costs generated in the 2013-14 fiscal year, similar to the rate uncollected in previous years, the County Commission learned Tuesday.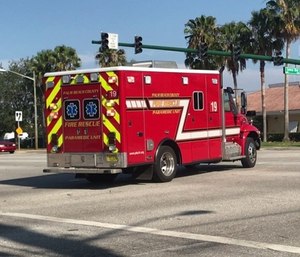 Fire-Rescue generated $42.7 million in transport billings in 2013-14 but collected only $20.9 million.
Insurance denials, partial payments, an inability to obtain patient information and patients without coverage forced the write-off, according to Fire-Rescue.
The county has been charging ambulance users since 1995. The cost for an ambulance ride to the hospital is now about $750. Medicare reimburses only $495 for that ride, while Medicaid pays only about $200.
Copyright 2018 Sun Sentinel