Seattle EMTs suspend strike after AMR agrees to continue bargaining
AMR officials agreed to another meeting, and union officials said they are "suspending the strike deadline in a show of good faith"
---
By EMS1 Staff
SEATTLE —EMTs in Seattle have suspended their strike date after AMR officials agreed to hold another bargaining meeting.
The Seattle Times reported that Teamsters Local 763 suspended their strike, which was supposed to occur at noon Dec. 21, after AMR agreed to continue negotiating a pay increase.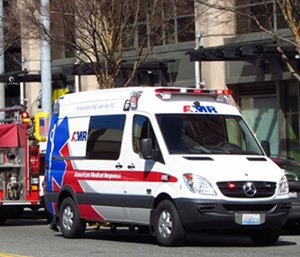 Union Secretary-Treasurer Scott Sullivan said the suspension is a "show of good faith."
"Our intent has always been to resolve our contract peacefully, and at the bargaining table, without interrupting vital public-health services to our community," Sullivan said.
The union is asking that starting pay be increased from $15.54 an hour to $17.50 an hour, with $20 after a year, $24 after six years and $27 after 12 years.
AMR has previously said it cannot afford wage increases due to low Medicare and Medicaid reimbursements, but spokesperson Jason Sorrick said the company is "hopeful that an agreement can be reached and hopefully both sides can move forward."