SC man injured after being hit by ambulance
Officials say the man's leg was run over after he jumped off a golf cart trying to avoid the oncoming ambulance
---
Katherine Kokal
The Island Packet (Hilton Head Island, S.C.)
BEAUFORT COUNTY, S.C. — A man was hospitalized for leg injuries after he was struck Tuesday morning by an ambulance on Daufuskie Island, according to the South Carolina Highway Patrol.
The man was riding with two others in a golf cart on Haig Point Road just before 9 a.m. when an ambulance responding to a call with lights and sirens on attempted to pass the cart in a passing zone, according to Highway Patrol spokesperson Tyler Tidwell.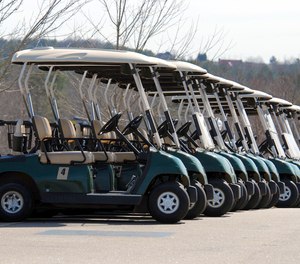 As the ambulance was attempting to pass, the driver of the cart made a hard left and the ambulance swerved to avoid hitting the cart. The injured man, who was sitting in the back of the cart, jumped off the cart to avoid being hit by the ambulance but was instead run over once he was on the ground, Tidwell said.
The ambulance ran over the lower section of his leg, Tidwell said.
Tidwell said the man had only minor injuries. Beaufort County spokesperson Liz Farrell said the man's leg was not broken, and he was in stable condition on Tuesday evening.
Tidwell said the man was transported by a second ambulance to Memorial University Medical Center in Savannah.
The South Carolina Highway Patrol is investigating the incident.
Tidwell said no one involved in the crash was cited.
———
©2020 The Island Packet (Hilton Head, S.C.)
McClatchy-Tribune News Service