Police ID suspect who stole Ala. ambulance
Leemichale Lyman was charged with reckless endangerment, theft of property in the first degree, criminal mischief in the first degree and attempt to elude police
---
By EMS1 Staff
MOBILE, Ala. — The Mobile Police Department identified the man who stole a Mobile Fire-Rescue ambulance as 26-year-old Leemichale Lyman.
Lyman was charged with reckless endangerment, theft of property in the first degree, criminal mischief in the first degree, and attempt to elude police, according to NBC 15.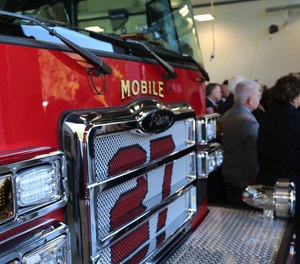 Lyman required medical attention while he was being questioned by police for an attempted burglary at a local Subway. Once Lyman reached the hospital; he took control of the ambulance and drove off with it, getting past police officers who were trying to block him.
One shot was fired by a police officer as Lyman tried to get past the police blockade. Damages to the ambulance were reported due to the gunshot.