Lack of repairs forces Reedy Creek FD to answer EMS calls in SUVs
"We've had multiple situations because of how poorly maintained our fleet of vehicles is, where an ambulance will break down en route to critical calls," the union president said
---
By Leila Merrill
SANFORD, Fla. — The president of the Reedy Creek Professional Firefighters Union says that the fire department whose future is in doubt because of a Florida law that would dissolve it has several vehicles out of service, WESH reported.
Jon Shirey said the vehicles' problems are affecting response times and crews' capabilities.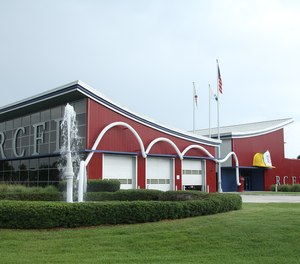 "On a normal day, we would have four fire engines and eight ambulances running all of the calls that serve the entire Disney property. Right now, we have only two of our fire engines actually in service, one tower truck, and then we have another crew that's running out of our heavy rescue which does not have firefighting equipment on there," Shirey said. 
He said that EMS providers are responding to medical emergencies in SUVs, not ambulances.
"We've had multiple situations because of how poorly maintained our fleet of vehicles is, where an ambulance will break down en route to critical calls. We had a cardiac arrest call where the responding rescue broke down and then we had to send a separate rescue to go in and fill in for him. We had an incident where one of our own firefighters got injured on the job and had to be transported and the vehicle broke down en route to the hospital with him in it, so it's a major safety concern for us," Shirey said.
---

Fla. bill causes uncertainty for Disney's Reedy Creek Fire Department
Gov. Ron DeSantis signed a bill dissolving the Reedy Creek Improvement District, which funds the department