Angry ER patient steals ambulance after long wait time
Danny Konieczny was transported to the hospital earlier in the day and said he stole the ambulance because he was not immediately seen
---
By EMS1 Staff
LADY LAKE, Fla. — A man who was frustrated by long ER wait times stole an ambulance from the hospital, according to police.
Villages-News reported that Danny Konieczny was arrested and faces a felony charge of grand theft of a motor vehicle after stealing an ambulance from The Villages Regional Hospital.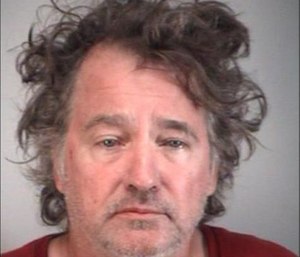 Police said Konieczny was transported in an ambulance to the hospital earlier in the day, but he said he grew frustrated when he was not immediately seen.
"He was upset because he was just put in the hallway to wait and was not being seen at the hospital," the arresting deputy said.
Konieczny said he made sure no one was in the ambulance before he drove away.
He parked the ambulance in his neighbor's driveway, whom he said he was mad at for calling the police on him earlier.
Sumter EMS was able to track the ambulance with a live feed. When police arrived on scene, they found Konieczny hiding in the trunk of a vehicle in his garage.