EMT shot in deadly Ariz. attack dies
Jacob Dindinger, 20, had worked as a Tucson EMT for 4 months before he was shot while responding to a call
---
By Jessie Forand
TUCSON, Ariz. — EMT Jacob Dindinger has died. 
American Medical Response of Southern Arizona announced on its Facebook page that Dindinger, 20, succumbed to injuries he received in the deadly July 18 shooting in Tucson.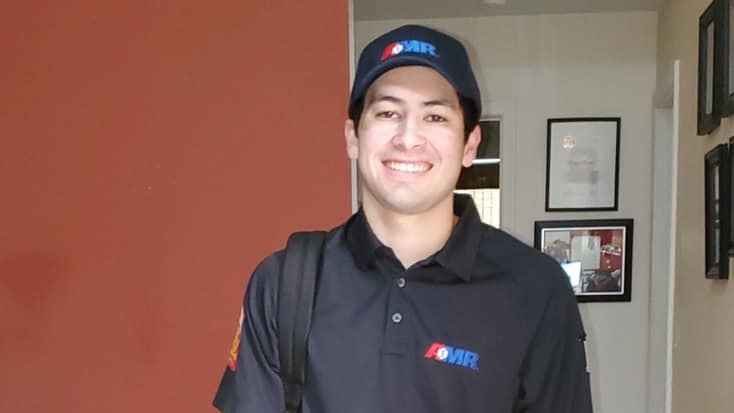 Dindinger was shot in the head by suspect Stephen Scarlett, 35, who died after being shot by responding police at the scene at Silverlake Park. Dindinger and his partner were staged there during a shooting and house fire, AZFamily reported. 
Read more: Ariz. EMT fighting for his life after deadly attack
At the time of the shooting, police said, Scarlett pointed a gun toward fire and EMS providers, looking away as he shot. 
Read more: Ariz. EMT shot in rig dreamed of fire career since childhood
Dindinger was in the driver's seat of the ambulance. His partner, who was shot in the arm and chest, was able to call for help. 
A firefighter was shot in the arm and a neighbor, 44-year-old Cory Saunders, was killed in the incident, AZCentral reported. 
According to AZFamily, Dindinger was hired by AMR in March and planned to continue his education by attending paramedic school.