Officials: Drunken dad hits ambulance with infant son in car
Police said Scott Sampson crashed into an ambulance that was being used for driver training while his 1-year-old son was with him in the vehicle
---
By EMS1 Staff
PORT CANAVERAL, Fla. — Police said an intoxicated driver crashed into an ambulance while his infant son was also inside the vehicle.
Florida Today reported that Scott Sampson was driving with his 1-year-old son when he crashed into a Brevard County Fire Rescue ambulance that was being used for driver training.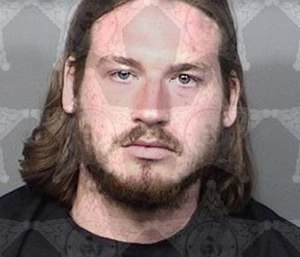 Police said Sampson drifted out of his lane and struck the rear driver's side wheel. No injuries were reported in the incident.
Sampson failed a sobriety test after police suspected he was intoxicated and breathalyzer test later revealed that he had a 0.083/0.088 blood-alcohol level.
A report said that Sampson confessed to drinking earlier in the day, as well as smoking a joint.
He was arrested for driving under the influence with property damage and driving under the influence with a person less than 18 years old in the vehicle.