DOT announces air ambulance, patient billing advisory committee
Thirteen members have been appointed to the AAPB Advisory Committee to advise the USDOT Secretary Chao about issues relating to air ambulance services
---
By EMS1 Staff 
WASHINTON D.C. —U.S. Department of Transportation Secretary Elaine L. Chao announced the formation of the Air Ambulance and Patient Billing Advisory Committee (AAPB Advisory Committee). 
Thirteen members have been appointed to the AAPB Advisory Committee to advise Chao about issues relating to air ambulance services and patient billing, according to a press release.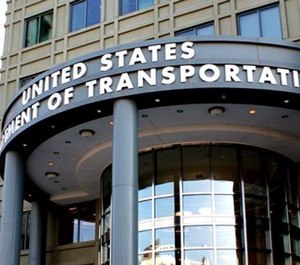 The committee will review options to improve the disclosure of charges and fees for air medical services, better inform patients of insurance options for such services and protect patients from balance billing.
Once the review is complete, the committee will make recommendations on whether officials should disclose charges and fees for air ambulance services and insurance coverage. The review will also provide recommendations on consumer protection and enforcement authorities of both the DOT and state authorities, and the prevention of balance billing to consumers. 
Committee members include state and health insurance regulators, patient advocacy groups representatives, specialized physicians, consumer advocacy groups representatives and members of the air ambulance industry, as laid out in the FAA Reauthorization Act of 2018.
The committee's charter is available online.