Coast Guard suspends search for missing air ambulance
After 63 hours of searching 240 square nautical miles, the U.S. Coast Guard suspended the search for a missing Guardian Flight aircraft
---
By EMS1 Staff
JUNEAU, Alaska — The U.S. Coast Guard suspended the official search for a missing air ambulance.
Officials said in a statement that the search for an overdue Guardian Flight aircraft, which lasted 63 hours and spanned 240 square nautical miles, was suspended Thursday evening, KTUU reported.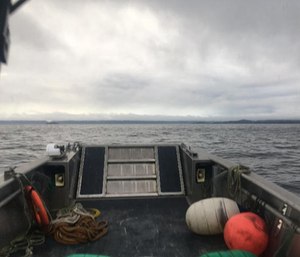 "Suspending a search for any reason is one of the most difficult decisions we have to make," Sector Juneau Capt. Stephen White said. "This was an extensive search effort in some very challenging conditions. We are thankful for the assistance from the search and rescue teams, Alaska State Troopers, Army Air National Guard and good Samaritans."
The plane was carrying three crew members, who were identified as pilot Patrick Coyle, 63, flight nurse Stacie Rae Morse, 30, and flight paramedic Margaret Langston, 43.
Searchers found part of a plane wing that was confirmed to be the part of the airplane Wednesday, according to Anchorage Daily News.
Guardian Flight released a statement after the search was suspended.
"We appreciate the huge efforts from the Coast Guard, other organizations and the community to find the aircraft and crew," the statement said. "While the formal search and rescue effort has been discontinued and we recognize the gravity of the situation, we will continue efforts to recover our friends in order to hopefully reunite them with their beloved families. We will miss pilot Patrick Coyle, flight nurse Stacie Rae Morse, and flight paramedic Margaret Langston."