Troubled Cincinnati 911 center gets funds for immediate changes
City Manager Patrick Duhaney promised to have an action plan for the center by the end of the month and allowed funds for more staff and training
---
By EMS1 Staff
CINCINNATI — A troubled 911 center is getting the funds it needs to hire and train more staff.
WCPO reported that Cincinnati's acting manager Patrick Duhaney made immediate changes to fund more staff and training on his first day following the resignation of Harry Black, who councilman Greg Landsman said was too focused on a feud with Mayor John Cranley to fix the 911 center issues.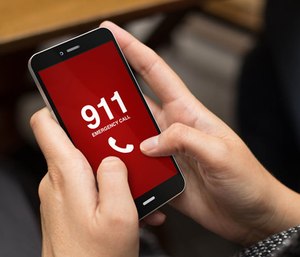 Duhaney also promised an action plan by the end of the month.
"This staff will focus on I.T. needs, additional supervisors for the emergency communications centers and also two high-level supervisors to help us to always continually train, hire, retrain, train, hire, retrain -- just a continuous cycle," he said.
According to Cincinnati.com, the city will hire 11 staff members, including technology experts, trainers and supervisors.
The changes come after 16-year-old Kyle Plush died in his van after calling 911 multiple times and not being saved.