Police: Drunk man called 911 on himself before attacking EMT
Hussain Maqubool allegedly hit an EMT in the back of an ambulance after calling 911 and saying he was drunk
---
By EMS1 Staff
NEW YORK — A homeless man who allegedly hit an EMT in the back of an ambulance had called 911 on himself that day, according to police.
NY Post reported that Hussain Maqubool was in the back of an ambulance on Aug. 7 with an EMT when he allegedly started punching the EMT in the chest.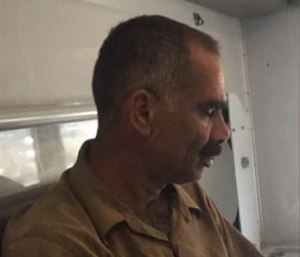 Maqubool then bolted from the ambulance and was arrested later after police spotted him on the road.
Police said Maqubool called 911 on himself because he was drunk, according to prosecutors at his arraignment.
"I am the Muslim you're looking for. I'm sorry. I call 911 because I'm drunk. Can I go home, can I just go home? Can I just get deported," Maqubool allegedly said.
Maquobool's attorney argued that the EMT put Maqubool into the ambulance in a violent manner and that there was a language barrier between the two.