N.M. paramedics begin patient home visit program for repeat 911 callers
The initial goal of the program is to help reduce the patient's reliance on the 911 system and emergency room
---
By Steve Knight
Albuquerque Journal, N.M.
ALBUQUERQUE, N.M. -- Albuquerque Fire and Rescue's Home Engagement and Alternative Response Team, also known as HEART, has started working with patients who have a history of repeat calls to the 911 system.
Comprised of AFR paramedics, HEART team members recently completed their 100-hour community health worker training, which was provided free of charge by the New Mexico Department of Health.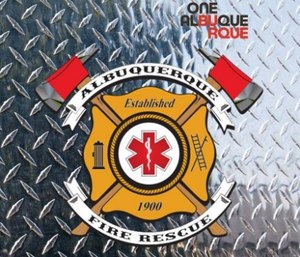 Nathaniel Meisner, community EMS captain with the HEART team, said department members looked to similar programs around the state and country. They also spoke with other firefighters and emergency medical service providers in addition to doing a "ride along" with personnel in Santa Fe and Colorado Springs.
The team's job, he said, is to evaluate the patient's situation and gather information in order to establish a plan of action to navigate the most appropriate system for the patient.
"We don't respond to emergency or non-emergency calls," Meisner said. "We do what we call a 'planned visit.' We utilize our own database of patient records, and we try to look at what things people are activating 911 for. We also look at how frequent they are activating (the system). We use those things along with referrals from the field to prioritize what people might benefit from our visit."
The initial goal is to help reduce the patient's reliance on the 911 system and emergency room. But the team will also help educate the public on fall prevention and harm reduction related to opiate overdoses.
The team can also assist with social needs, such as social interaction, food, utilities and rent finances, insurance, transportation and safety. And it can help with medical needs like health education and counseling, primary care physician referrals, medication, increased home care, transportation to a 24-hour care facility, mental and behavior health and substance abuse assistance.
"It's just to figure out where they have unmet needs and help to access the right resources to fit those needs," Meisner said. "It's a cold call knock on the door to go visit them and see if they're willing to allow us to help them. The fire department is in a unique position in that the community trusts us. We want to build upon that trust and help these individuals in their home."
Meisner said the long-term goal is to address more non-urgent calls and continue to direct the patient to the best system to address their needs.
"The team that we have is four individuals, and our ability to impact the community as a whole is going to be limited," he said. "I think there is room for a program like this to grow. If you look across the country, you see models that have a great impact in the community. Once we show that we are successful and able to impact patients, we can request additional personnel and funding to spread the impact to a wider patient base."
___
(c)2018 the Albuquerque Journal (Albuquerque, N.M.)