Experts: Mo. 911 system is one of the worst in country
A recent statewide study said the system is antiquated, poorly funded and understaffed, with 16 counties left without a 911 operator
---
By EMS1 Staff
KANSAS CITY, Mo. — A recent study into Missouri's 911 system found that it is one of the worst in the United States.
FOX4KC reported that the statewide study by the Missouri Department of Public Safety described the 911 system as "antiquated, understaffed and underfunded."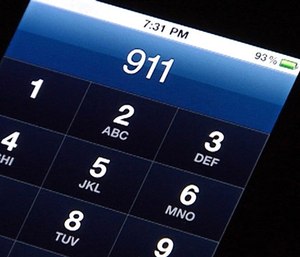 System faults determined by the study include the lack of ability to communicate with other counties. Plus, 16 counties in the state don't even have a 911 operator. Instead, callers are directed to seven-digit number that is answered by a person who has no information on the caller, and is not able to call back.
"We're still stuck in the 60s," Mid America Regional Council 911 director Eric Winebrenner said.
The study also found that in most of the state, 911 does not have the right technology to properly locate a caller and relies solely on cellphone towers.
"That takes money," Winebrenner said. "That takes resources, and that's the crux of the problem in Missouri."
Missouri is the only state in the country that does not tax cellphone users, meaning 911 funding relies heavily on landline taxes.
Rep. Jeanie Lauer has tried and failed six times to get a bill passed that would put a tax on cellphones, but this time she is confident she can get enough votes and expects the  bill to pass through a committee soon before heading to senate.
"Every year Missouri falls further and further behind and more and more people die," Lauer said. "That's unacceptable."