Police: SC man jumped out of ambulance, slammed door on EMT's arm
Jacob Mims, 27, forced his way out of the ambulance en route to a medical facility and slammed the rear door on an EMT's arm
---
By EMS1 Staff 
GREENVILLE, S.C. — A South Carolina man was charged with assault and battery after jumping out of an ambulance and allegedly slamming the door on an EMT's arm.
The Greenville Police Department responded to a call about a person sleeping in a car in a hotel parking lot, Fox Carolina reports.  Police found Jacob Mims in the vehicle, which did not belong to him, and he appeared to be under the influence of narcotics.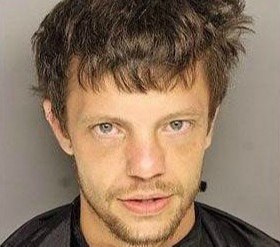 EMS personnel attempted to transport Mims, 27, to a medical facility nearby for treatment. However, Mims forced his way out of the ambulance en route to the facility and slammed the rear door on an EMT's arm.
Police arrested and charged Mims with aggravated assault and battery.