Paramedic charged after 2 die in vehicle crash
Tron Gorbonosenko was charged with multiple felonies after allegedly killing two people while driving intoxicated
---
By EMS1 Staff
LA PORTE, Ind. — A paramedic has been charged in a vehicle crash that killed two people after further investigation found he was intoxicated at the time. .
The News-Dispatch reported that La Porte County EMS Paramedic Lt. Tron Gorbonosenko was driving his vehicle on the highway when he crossed over the center line and collided head-on with the vehicle of Don and Angie Kaczmarek.  According to the coroner, the couple died instantly from blunt force trauma due to the crash.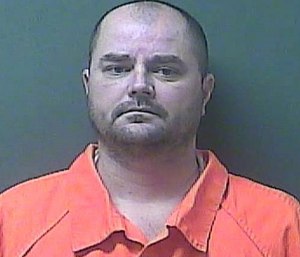 Gorbonosenko was flown to the hospital for critical injuries, and test results found that he had a blood alcohol level of .17
After further investigation, Gorbonosenko was arrested and charged with two counts of operating while intoxicated with a blood alcohol content above .15 percent causing death and two counts of reckless homicide after
 Gorbonosenko is a 10-year veteran of the La Porte County EMS agency and was a past recipient of the Steven R. Hoskins Paramedic of the Year Award.