Lyft reports reduced ambulance calls, ER visits through its non-emergency transport program
The rideshare company also reported getting patients to their appointments faster than traditional non-emergency transport methods
---
By Laura French
SAN FRANCISCO — Rideshare company Lyft reports that its non-emergency medical transport program has led to reduced ambulance calls, fewer ER visits and more on-time arrivals for patients. 
Lyft has partnered with insurers and ambulance services, including American Medical Response, to transport low-acuity patients for non-emergency medical appointments and urgent care visits. In 2018, Lyft partnered with Medicaid plan AmeriHealth Caritas DC and AMR subsidiary Access2Care to provide non-emergency transport services in Washington, D.C.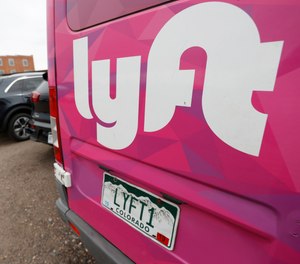 AmeriHealth Caritas DC analyzed transport data for about 11,400 members who used the service and found there was a 40% decrease in emergency room visits, a 15% decrease in low-acuity, non-emergent ER use, and a 12% decrease in ambulance use, according to Lyft. 
"This data is a strong indicator that Lyft is helping to shift utilization from emergency services to primary care — a key driver of improved utilization and cost," Jerome Schorr, director of quality management at AmeriHealth Caritas DC, said in a statement. 
Lyft also partnered with insurer Centene to launch pilot programs for health plan members in Ohio, Florida, Georgia and Texas, and reported a 99% on-time arrival rate and an average wait time of seven minutes for rides, compared to a 28-minute average wait time for traditional non-emergency medical transport rides, according to Lyft. 
"Because of this success, we have been implementing Lyft in every Medicaid market that allows rideshare," said Centene Vice President of Innovation Shea Long, in a statement.
Read next: Are Lyft, Uber an appropriate alternative to EMS transport?