Are Lyft, Uber an appropriate alternative to EMS transport?
EMS agencies are cautioned to understand the risk of triaging patients to a ride-sharing service instead of sending an ambulance
---
There have been a number of reports regarding the use of crowd-sourced ride-sharing companies being used to transport non-emergency patients to an emergency department. The recent partnership between MedStar and Lyft comes on the heels of another partnership between Lyft and American Medical Response.
People have been getting themselves to medical care for eons. Hard to believe, but ambulance transport of patients has only been in widespread use during the past 50 years. Prior to that, ill and injured patients had to rely on family, friends and strangers for transport to some form of professional health care. People walked, got carried and used carts and carriages to see a doctor or get to a hospital. Ambulances began appearing in major cities in the mid-1800s, but didn't come into widespread use until the 1960s.
Back in that day, if you called for an ambulance, it was likely that you were in seriously bad shape. Many of our older patients still hesitate to call for an ambulance because doing so meant someone was going to die. EMS has done a great job changing that paradigm – ambulances are widely available, and we've encouraged the public to activate 911 in case of a medical emergency.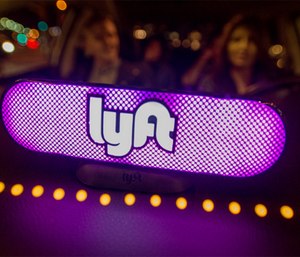 Perhaps we've done too good of a job marketing 911. The National Association of States EMS Officials reported that there were 28 million ambulance transports in 2009, which is 53 ambulance transports per minute, every minute of every day of the year.
I think it's safe to say that all EMS providers have transported patients who haven't required an ambulance. Fear of liability, a reimbursement scheme that heavily favors transport, and relatively little cost for government-insured patients are at least a few reasons there are so many ambulance transports.
It's no wonder that patients are turning to ride-sharing companies for their transport requirements. In the absence of owning a car, not wanting to inconvenience friends and families, and avoiding a huge transport bill, a Lyft or Uber ride makes sense – when the patient self-selects that option.
I think it becomes riskier when agencies employ phone triage schemes to route a patient to a ride-share instead of sending an ambulance. Patients and bystanders are notoriously inaccurate when describing what they are feeling or seeing in front of them. In the absence of modern technology in assessing patients remotely, we are still in the dark ages of understanding what exactly is happening on the scene and being able to send the appropriate resource to that incident.
Nevertheless, using ride sharing companies as an option to get non-emergent patients to their destinations is another sign of how technology is shaping the future path of EMS. It's definitely a way to reduce the cost of running an EMS operation, but with the associated risk of not making the right call.