Some Hawaii EMS stations temporarily closing due to low staffing
Honolulu EMS has 26 job openings and has been struggling with retention
---
By Leila Merrill
HONOLULU — Honolulu EMS is temporarily closing some Oahu EMS stations due to low staffing, HawaiiNewsNow reported.
Eight ambulances were each offline for 12 hours Sunday.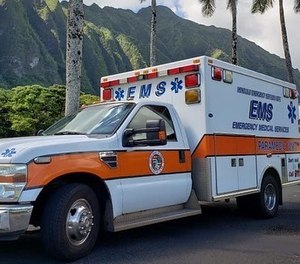 "We're doing everything we can to keep as many ambulance units on the road as we can," said Honolulu EMS Acting Chief Christopher Sloman.
The department has 26 openings for EMTs and paramedics. Officials also said that vacations, sick calls and personnel on military leave contribute to the low staffing level.
The department has hired 40 people in the last year, but during that time, 42 left for higher-paying jobs, the TV station reported.
The department has tried to assure the public that it will respond to emergencies and said it prioritizes more serious calls.
Honolulu EMS also said it may offer employees incentives in a move to recruit and retain staff.
---

Do something different: Why it's time to question everything about recruitment
EMS is struggling to recruit applicants, but solutions exist: Take these 7 tips from agencies that are succeeding
---