Sacramento looks to add bike medics to fire department
The addition of bikes to the fire department would allow paramedics to respond more quickly and efficiently to medical emergencies
---
By News Staff
SACRAMENTO — Sacramento Fire Department may add a new fleet of bike paramedics to their ranks.
CBS 13 reported that the City of Sacramento plans to utilize bike paramedics to respond to calls that are not conducive to large vehicles, similar to what Los Angeles has been doing for years.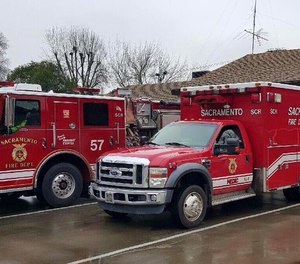 "They found it to be a great little tool to quickly maneuver around downtown as opposed to a large vehicle when you're trying to navigate large crowds," Sacramento Fire Department Capt. Keith Wade said. "You would have bike medics to be able to quickly respond, to weave their way through crowds of people to gain access to provide care."
The bikes would also allow medical personnel to respond more quickly than using traditional trucks.
"It's so important to get care quickly to a person that's experiencing some sort of medical emergency; seconds, minutes, they all count," Wade said.
The proposal is part of an upcoming fire department budget the city will vote on, and will require $200,000 to get it started.