NAEMT, AAA, IAFC request participation in EMS workforce survey
The organizations seek to inform the federal government about EMS staffing shortfalls and needs during the ongoing COVID-19 pandemic
---
By Laura French
CLINTON, Miss. — The National Association of Emergency Medical Technicians (NAEMT), American Ambulance Association (AAA) and the International Association of Fire Chiefs (IAFC) are requesting participation in an EMS workforce survey to inform government officials about staffing shortfalls during the ongoing COVID-19 pandemic. 
The organizations are asking EMS providers to fill in the survey, which includes questions about personnel shortages due to quarantine, isolation or illness, layoffs and furloughs, hiring during the pandemic and PPE shortages. Participants from a range of agencies, including private, fire-based, hospital-based, volunteer and nonprofit agencies, are encouraged to respond.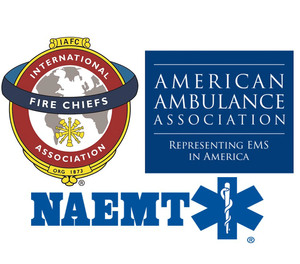 "With large increases in COVID-19 cases in the last two months, many healthcare systems across the country are buckling under the strain," NAEMT President Matt Zavadsky said in a statement. "Federal agencies are seeking to better understand staffing shortfalls in order to device mitigation strategies. NAEMT, AAA and IAFC have been asked to assist our federal partners in understanding the current EMS staffing situation." 
The aggregated results of the survey will help inform federal partners and advocate for greater support for EMS agencies during and after the pandemic, according to Zavadsky. 
The IAFC also encouraged fire chiefs to fill out the survey, stating, "The data from this survey will be helpful in communicating the most pressing EMS needs to the federal government."