Gunshot victim walked to N.C. EMS station for help
Police were called to a Forsyth County EMS station after a man with a gunshot wound walked to the facility seeking medical treatment
---
By Leila Merrill
WINSTON-SALEM, N.C. — A man who was shot at a park Tuesday night walked to a Forsyth County EMS station to get help, Fox 8 reported.
Police officers were called to the EMS station, according to a news release from the department.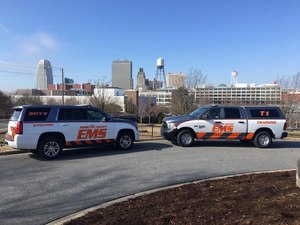 The victim, a 30-year-old man, did not know why someone shot him, but he was able to flee. The man was treated at the station and transported to a hospital for more treatment. His injury was not life-threatening.
The matter is under investigation, and police have asked that anyone with information call Crime Stoppers at (336) 727-2800.