N.C. medic says lack of hazard pay causing staff shortage
Nash County EMS Paramedic Anthony Graves said an increase in calls and a shortage of providers is putting a strain on the agency and residents
---
By Rachel Engel
NASH COUNTY, N.C. — A Nash County EMS paramedic cites low pay as the reason for the agency's staff shortage.
Paramedic Anthony Graves is asking for help from county leaders regarding staffing levels and, in his opinion, it stems from a lack of adequate pay, WRAL reported.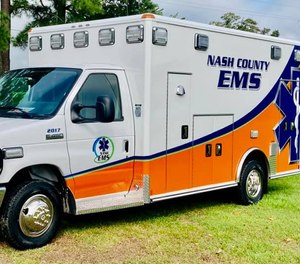 "We haven't received any hazard pay," he said. "The only increase that we saw was a 3% cost of living increase that the entire county got."
According to Graves, staffing levels have steadily dropped during the pandemic, forcing the agency to reduce the number of ambulances it normally supports.
"They basically expect us to and have us operating at minimum staffing, and the minimum amount of trucks that we truly need to cover all the emergency calls in Nash County," he said.
Nash County Emergency Services Director Brian Brantley said call volume had increased by 18% during the pandemic, and response times had increased from under nine minutes to nearly 11 minutes.
"This county is in trouble, and that's the point it's getting to," Graves said in an interview with WRAL. "So, they need to actually take action."