Video: Paramedics rescue baby from storm drain
The newborn, believed to be between one and three days old, was rescued in a four-hour operation
---
By EMS1 Staff
JOHANNESBURG, South Africa — Paramedics rescued an abandoned newborn baby from a storm drain.
AP News reported that Rescue Care Paramedics and other paramedic crews pulled the baby, which is believed to be between one and three days old, from the storm drain in a four-hour operation.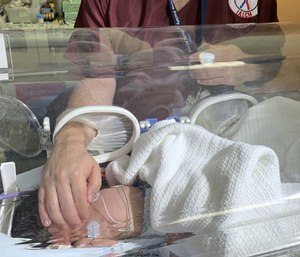 RCP said they responded after residents reported a baby crying from inside the concrete storm drain, and that it's unclear why the baby was "dumped."
A video of the rescue shows a crowd cheering a first responder on as he pulls the baby to safety and hands the newborn to a colleague.
South African media outlets said the baby is currently being treated at a hospital.
Police are investigating the incident.