Grand jury report urges Calif. county to recruit more paramedics, EMTs
Kern County EMS to hold a job fair and resume 911 ad campaign to increase staffing and reduce response time
---
By John Donegan
The Bakersfield Californian
KERN COUNTY, Calif. — In response to a grand jury report released earlier this year, Kern's Emergency Medical Services division agreed with all its findings: It needs more workers, desperately.
The jury recommended in its original report that the county should organize a job fair by Sept. 1 to recruit more paramedics and emergency medical technicians; expand the EMS Tele911 System; coordinate with Harvey L. Hall EMS Academy, Kern County Fire and Bakersfield College to recruit more paramedics; and resume its "True Emergency" ad campaign on knowing when not to call 911.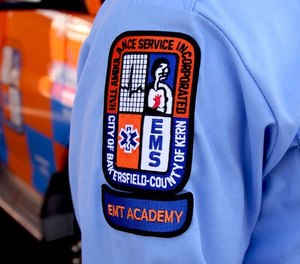 "It was unbiased and very fair," Jeff Fariss, the EMS program manager for Kern's Public Health Services Department, said of the report. "They looked at the facts of what's happening not only in EMS in Kern but in all health care areas all around the country."
The staffing shortages exhibited in Kern County reflect a nationwide deficit of nearly all healthcare workers, from nurses to paramedics. Officials said the shortage has led to longer wait times, which can prove fatal for those in need of life-saving treatment.
According to officials, the nation will be short 37,000 medical responders — EMTs and paramedics — by 2026. Currently, California's own deficit has reached about 7,000 responders, according to the state ambulance association.
During the pandemic, Kern and other localities relied heavily on travel paramedics and state ambulance strike teams, which charged significantly more for services. Despite its noteworthy hire of about 50 EMTs in 2022, Hall Ambulance Service, Inc. estimates that year, as COVID case numbers waned, the cost of outsourced workers reached $7 million.
The county's two ambulance companies — Hall and Liberty Ambulance — average a 10% vacancy, an improvement, Fariss said.
"That's a positive sign that we're heading in the right direction," Fariss said.
At the same time, call volume is still increasing. Compared to 2019, first responders reported 22% more 911 calls last year — about 20,000 more dials. Yet the number of calls that necessitated an ambulance dropped by 10% last year.
(c)2023 The Bakersfield Californian (Bakersfield, Calif.)
Visit The Bakersfield Californian (Bakersfield, Calif.) at www.bakersfield.com
Distributed by Tribune Content Agency, LLC.
McClatchy-Tribune News Service