Ga. EMS agency to kickstart DOSE program to reduce infant deaths
EMS agencies in Florida started the program and were able to successfully reduce the infant mortality rate from 13 deaths a year to three
---
By EMS1 Staff 
BALDWIN COUNTY, Ga. — An EMS agency is beginning an educational program for parents to educate them on the proper way to put their infant child to sleep.
According to 13WMAZ, Grady EMS will hold the first Direct on Scene Education (DOSE) program in August. The effort aims to prevent unexpected infant deaths.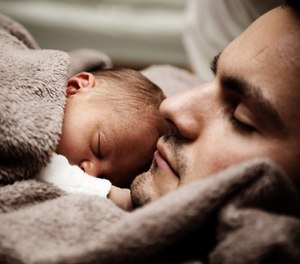 "We just need to re-educate ourselves. I think that's the big point," David Carver, who works for Grady EMS, said. "We can't just rely on the old information we've been doing for years and years. We're finding out that those things are wrong."
After Florida EMS agencies began offering the DOSE program, the yearly infant deaths dropped from 13 to three. Baldwin County currently averages three infant deaths per year.
The Department of Health notes that over 50% of infant deaths occur in an adult bed. To curve these statistics, Grady EMS providers plan to hand out educational materials during house calls when they see signs of the parents sleeping in beds with infants.