6 tips for drowning prevention and response
First responders can use their status as respected community figures to reduce the risk for drowning
---
Summer is upon most of us this time of year, and many are looking forward to vacation, a break from school and other leisurely pursuits associated with hot, sunny days. It's also the time of year when the incidence of drowning rises. As first responders, it is critical that we perform our jobs quickly and accurately, but we can also help to reduce the chances of a drowning incident from occurring in the first place. [At the end of this article, download a water safety infographic to share with your communities]
There have been multiple terms to describe suffocation by water – wet and dry drowning, near drownings, secondary drownings and other phrases have all been used to describe the phenomenon [1]. This can lead to confusing situations, a lack of consistent data collection and an inconsistent approach to treatment.
The American Heart Association and the World Health Organization have called for a uniform definition and reporting structure to better understand the effects of drowning. The WHO has defined drowning as respiratory impairment from being in or under a liquid [2]. Death is not automatically assumed in this definition.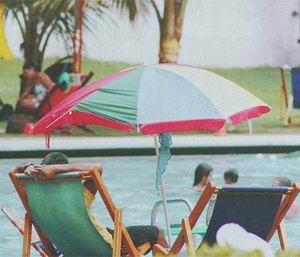 Drowning statistics
Drowning is a major cause of injury across the world [3]. In the U.S., about 10 people die from drowning every day. One out of every five drowning fatalities is a child age 14 years or younger. Just as sobering, for every child who drowns, another five receive emergency department treatment for their injuries [4]. Drowning is considered to be one of the top preventable mechanisms of injury.
Drowning prevention strategies
The best and least expensive way to reduce death by drowning is to reduce the chances of it occurring in the first place. As respected community leaders, EMS providers can engage in a variety of activities that encourage safe practices around water. Educate the public on the following water tips:
1. Check for pool enclosures. Take a moment to check for any residential pools while on a noncritical scene. Both above- and in-ground pools must be fully enclosed by some type of barrier (fence) that prevents children from accessing the area without supervision.
2. Get help. Encourage swimming lessons for children. Too many adults report that they either do not know how to swim or are poor swimmers.
3. Use proper equipment. Tell parents that life vests are essential for young children. Water wings and inflatable rafts are not designed as safety equipment and promote a false sense of security.
4. Remove temptations. Advise parents to keep the pool area clear of toys when not in use. Toys can tempt children to be near the pool or use the pool when unsupervised.
5. Respect the ocean. At ocean beaches, riptides are especially dangerous and frightening. Encourage beachgoers to pay attention to lifeguards, and look for signs of riptides. If caught in a riptide, do not attempt to swim toward shore; instead swim parallel to the beach to move out of the riptide current.
"Sneaker waves" can appear without warning at an ocean beach. Never turn your back to the ocean when near the tide line.
6. Leave rescue to the professionals: This is simple – do not attempt rescue of a victim who is drowning, unless you are trained and equipped to do so. If you are not, the likelihood of you being seriously injured or killed is high.
Current drowning treatment strategies
The American Heart Association continues to recommend that any patient who requires some form of resuscitation after drowning be transported to an emergency department for further evaluation [1].
There is a very low likelihood of spinal injuries after drowning [5]. Do not spend the time to immobilize patients, unless a mechanism of injury can be clearly identified. Unnecessary spinal precautions can impede airway management and ventilation techniques.
As hypoxia may be the most likely situation to be encountered after rescuing a drowning victim, be assertive in establishing a patent airway and providing manual ventilation. Mouth-to-mouth, or mouth-to-nose breathing can be accomplished in the water by those trained to do so.
As vomiting is common after drowning, be prepared to quickly move the patient into a lateral recumbent position. Have suction immediately available.
Drowning victims in cardiac arrest should be ventilated as soon as possible. Begin chest compressions as soon as the patient is placed onto a hard surface. Dry the skin quickly before applying defibrillation pads to avoid possible arcing during electrical therapy. Defibrillate as soon as ventricular fibrillation is identified.
Unless it's clear that the patient is experiencing severe hypothermia after a cold water drowning, perform ACLS interventions as indicated.
With the season of summer upon us, it's time to relax and have some fun. It's also time to be ready to respond swiftly to drowning emergencies through preventive strategies and accurate treatment strategies. Share the drowning prevention strategies and campaigns used by your EMS agency or fire department in the comments.
References
1. American Heart Association. 2015 CPR & ECC Guidelines Part 10: Special Circumstances of Resuscitation. https://eccguidelines.heart.org/index.php/circulation/cpr-ecc-guidelines-2/part-10-special-circumstances-of-resuscitation/ retrieved 6/5/2017.
2. EF van Beeck; CM Branche; D Szpilman; JH Modell; JJLM Bierens (2005), A new definition of drowning: towards documentation and prevention of a global public health problem, 83, Bulletin of the World Health Organization (published 11 November 2005), pp. 801–880, retrieved 6/5/2017.
3. Global Burden of Disease Study 2013, Collaborators (22 August 2015). "Global, regional, and national incidence, prevalence, and years lived with disability for 301 acute and chronic diseases and injuries in 188 countries, 1990-2013: a systematic analysis for the Global Burden of Disease Study 2013". Lancet (London, England). 386 (9995): 743–800.
4. U.S. Centers for Disease Control. Unintentional drownings; get the facts. https://www.cdc.gov/homeandrecreationalsafety/water-safety/waterinjuries-factsheet.html. Retrieved 6/5/2017.
5. Watson RS, Cummings P, Quan L, Bratton S, Weiss NS. Cervical spine injuries among submersion victims. J Trauma. 2001;51:658–662.
This article was originally posted June 13, 2017. It has been updated. 
Fill out the form below to download a water safety infographic to share with your communities.