Mr. Rogers inspired 5th career for Pittsburgh medic
Marvin Balk said Mr. Rogers inspired him to help others and, after 27 years of running his own company, he decided to become a Pittsburgh paramedic
---
By Megan Guza
The Tribune-Review
PITTSBURGH — At 57, Marvin Balk was ready for a career change – his fifth. 
Among other careers, he ran his own company for 27 years. He sold it and set his sights on his next endeavor: months of training to become a Pittsburgh paramedic.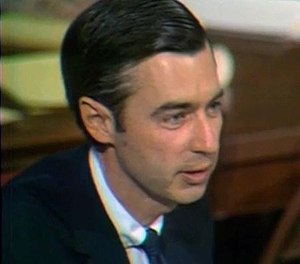 "I decided I wanted to do something for myself – a little more rewarding, kind of giving back to people," Balk said.
Balk was among the six new medics sworn in Thursday in a ceremony in city council chambers in Pittsburgh.
He said he'd always been interested in medicine but knew he'd never pass organic chemistry. He figured joining Pittsburgh's emergency services was his next best bet.
Balk said Fred Rogers was part of his inspiration: He grew up in Latrobe — the literal Mr. Rogers' neighborhood — and went to school with the TV icon's children, he said. He recalled a quote from Rogers about how to find comfort in times of disaster: "Look for the helpers."
"That, in itself, hit hard," he said. "I thought, 'Am I really helping people?' I ran a company, it was successful, blah blah blah. I was making money. I wasn't really giving back."
This fifth career will be where he gives back, he said.
Mayor Bill Peduto, before reading the oath to the new medics, reminded them of the compassion and courage they must have as they head into the job: Compassion to treat each victim as if they were their own loved one, and the compassion to recognize that their work determines if that person lives or dies.
"Then comes the difficult part — courage," Peduto said. "That's the part that wears on your shoulders, that doesn't let you forget the scene or the name of the child, the part that stays with you. That's the part where you will need your family."
Public Safety Director Wendell Hissrich echoed those sentiments to the family and friends at the ceremony.
"All days will not be good for your loved ones or friends," he said. "There are challenges out there. Every day will not be a save. Please provide them with the support that they need."
———
©2019 The Tribune-Review (Greensburg, Pa.)
McClatchy-Tribune News Service