New ambulance service launches near Houston
ESD 11 Mobile Healthcare will serve 600,000 north Harris County, Texas residents with 40 ambulances
---
By Greg Friese
SPRING, Texas — Harris County Emergency Services District No. 11 Mobile Healthcare, officially began operations today with a fleet of 40 new ambulances, outfitted with the latest technology.  
Harris County ESD 11 Mobile Healthcare was created to provide world-class EMS to more than 600,000 ESD 11 residents who live across 177 square miles of North Harris County, an area just north of Houston.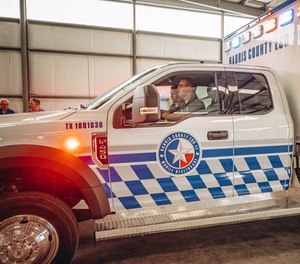 "Each and every member of our team is very passionate about taking care of our community by providing quality emergency healthcare", Doug Hooten, Chief Executive Officer of Harris County ESD 11 Mobile Healthcare said.  
A press release announcing the launch of ESD 11 Mobile Healthcare projects a cost savings of $6 million per year and operating nine more ambulances than the previous provider 
ESD 11 Mobile Healthcare will operate from a new 43-acre, state-of-the-art campus in Spring, Texas that is under construction and is scheduled for completion by early 2022. The new campus will house an ambulance deployment center, a communications center, a fleet maintenance facility, and an administration building.  
The transition of service from the outgoing provider to Harris County ESD 11 Mobile Healthcare was scheduled for 7:00 a.m., Wednesday, September 1, 2021.