Interstate Commission for EMS Personnel Practice selects executive director
Ray Mollers becomes the principal administrator for organization that facilitates the day-to-day movement of EMS personnel across state boundaries in the performance of their duties
---
By Greg Friese
MECHANICSBURG, Pa. — The Interstate Commission for EMS Personnel Practice (ICEMSPP) has announced the appointment of Mr. Ray Mollers as its first executive director. Mollers will be the commission's principal administrator of the EMS Compact and responsible for the leading growth, strengthening operations, and increasing collaboration with state and federal EMS officials, partner organizations and stakeholders. 
"Today, over 300,000 EMS personnel in the United States have a multi-state privilege to practice," said Joseph Schmider, chairperson of the ICEMSPP Executive Committee. "With over 20 participating states, it was evident that the EMS Compact needed a full-time Executive Director. Ray is an accomplished, humble professional. He was involved with the initial conceptual discussions of an EMS Compact a decade ago and has remained a key advocate since. Ray understands the EMS Compact – its purpose and history – and has established relationships with State EMS Offices and other key national partners."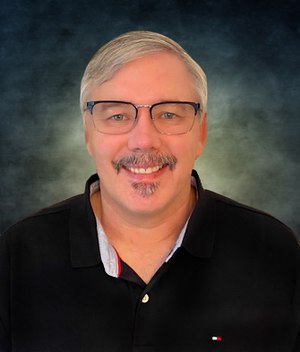 Mollers joins the EMS Compact team after serving as the Director of Stakeholder Partnerships with the National Registry of Emergency Medical Technicians.  
"I am so honored and excited to carry forward all the hard work done to date and shepherd the EMS Compact into its next chapter," Mollers said. 
During his time at the National Registry, he managed stakeholder relationships and led the creation of a team responsible for enhancing partnerships, improving collaboration amongst EMS professionals, and increasing communication with stakeholders and State EMS Offices. Prior to the National Registry, he served with 32 years of combined federal service with the U.S. Army Special Forces and Department of Homeland Security's Office of Health Affairs. 
Mollers will start his service as the EMS Compact's Executive Director on Sept. 20, 2021. Dan Manz, the EMS Compact's educator is retiring but will continue working in that position through the end of 2021 to ensure a smooth transition. 
For more information visit EMSCompact.gov.