8 components of an effective EMS fatigue risk management program
Budgeting is a sure sign of EMS leadership commitment to fatigue risk management
---
Updated Aug. 2, 2017
By Daniel Patterson, Matthew Weaver and Francis X. Guyette
EMS clinicians and leaders need to collaborate on implementing a Fatigue Risk Management Program (FRMP) to improve the health and safety of the EMS workforce. Our first article called upon EMS clinicians and administrators to recognize fatigue as an issue of importance. The next article discussed five evidence-based strategies (countermeasures) for fatigue mitigation in the workplace.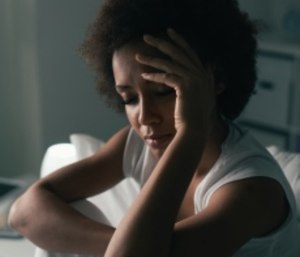 In this third and final article, we highlight key components of an FRMP and emphasize the importance of budgeting for the FRMP as well as the importance of front-line clinicians and administrators working together to develop evidence-based and data-driven solutions tailored to local needs.
An FRMP has been described as [1, 2]:
"A scientifically based, data-driven addition or alternative to prescriptive hours of work limitations which manages employee fatigue in a flexible manner appropriate to the level of risk exposure and the nature of the operation."
Here are eight important and fundamental components to an effective FRMP recommended by experts in the fields of sleep and fatigue science [1, 2].
1. A FRMP Should Be Based on science
An EMS organization's FRMP should be supported by evidence. Unfortunately, few studies have explored fatigue management in the EMS setting involving EMS clinicians [3]. A comprehensive understanding of the relationships between shift work, sleep health, fatigue and outcomes within the EMS occupation is lacking [3]. However, gleaning evidence from other occupations and environments can reveal novel solutions for FRMP development in the EMS setting. As data emerge from EMS-based studies, programs may be adapted or tailored to EMS. 
Many EMS administrators may not be familiar with the research on sleep, fatigue, and shiftwork. This can be a barrier, but also an opportunity. By learning the evidence, administrators can develop collaborative relationships with those familiar with the science (e.g., sleep scientists, fatigue scientists, human factors engineers, and experts in shiftwork). Collaborators can help identify the peer-reviewed literature that supports or refutes certain elements of a proposed FRMP. Consider reaching out to sleep and fatigue experts at universities and academic medical centers.
2. Decisions should be EMS Data driven
More and more EMS agencies are familiar and comfortable with the concept of data driving protocols and policy. Decisions regarding an FRMP should be based on analysis of data [1]. It is ideal that analyses be objective to avoid bias.
Safety-related outcomes can be tracked over time (i.e., workplace safety culture, worker injury, patient adverse events, medical error, etc.). Information related to shift patterns, amount of work, workload during shifts, worker stress, fatigue, sleep health, and other variables should be included as part of a comprehensive, data-driven FRMP.
Reliable and valid sleep/fatigue assessment tools are available and techniques for abstracting archival administrative data can be implemented with limited difficulty [4-8]. Consider using reliable and valid tools to assess the sleep health of your clinicians as well as identify opportunities for improvement or mitigation of risks associated with fatigue.
3. EMS Stakeholders must be Cooperative
EMS clinicians, administrators and other relevant stakeholders in the organization must work together to design, evaluate, maintain, adapt and support an organization-wide FRMP. Efforts to address fatigue and fears of fatigue-related outcomes have been prescribed by administrators with little to no employee involvement [9]. In many, if not most cases, the prescription has been hours-of-work guidelines with little to no consideration of other factors (e.g., type of work performed, timing of work, environment, culture, recovery, and other factors) [1, 9]. Consider employing a structure of shared governance to engage frontline clinicians to ensure their input is a component part of an FRMP.
4. FRMP SHould be Fully implemented across EMS agencies
Administrators of EMS agencies should implement tools, processes, systems, policies and procedures related to the FRMP across the organization and not isolate efforts to one division of the organization [1]. Some EMS organizations are divided or segmented into rescue, fire, EMS or other types of stratifications. Risk of FRMP collapse or failure may be greater in this type of setting where policies and procedures may differ based on scope of work or type of work based on the agency's division. Set up for success from the beginning and envision the implementation of an FRMP as comprehensive and organization-wide.
5. FRMP Needs to be Integrated by EMS leaders
As a complement to full implementation, administrators should weave their FRMP into the fabric of the corporate culture. In other words, the FRMP should be visible and recognized by everyone as simply part of the job. There should be no penalty for reporting fatigue and management reaction should be nonpunitive. The real burden for addressing integration is on leadership to support, maintain and incorporate the FRMP into everyday work tasks and processes.
6. Ensure FRMP is Continuously improved
Balanced with the fundamental of being data-driven, any FRMP should be regularly evaluated, tweaked, updated, and continuously informed by the latest peer-reviewed science.
7. establish EMS Budget
A sure sign of the leadership's commitment to fatigue risk management is a line-item budget specific for the FRMP. One example would be budgeting for a stand-by crew or on-call crew to come in when personnel on duty report fatigue, ask for a timeout, or a supervisor identifies a need for scheduled rest. An advantage to budgeting for the FRMP is the ability to calculate return on investment. A line item also ensures administration monitors the program and evaluates successes and failures.
8. define EMS Ownership
The FRMP should be owned by all stakeholders – most importantly owned by administration and employees – both conceptually and operationally.
There are more than 20,000 EMS organizations in the United States [10]. These organizations are diverse and recent data show that organizational culture varies widely [11]. Solutions to address fatigue and strategies for fatigue risk management in EMS will vary. This is okay because there is no one-size-fits-all FRMP [1].
Asking your team what they think might be helpful, and share what you find with others. To start the conversation, ask front-line clinicians what they know and don't know about sleep health. Talk to your clinicians about screening for sleep disorders and referral for treatment. Engage your crews, shift supervisors and medical director in a discussion about circadian-friendly scheduling practices and novel options for crews to call a timeout when they feel fatigue is a threat. 
There is considerable evidence that fatigue and sleep disorders are endemic in police, fire and EMS [12-14]. Substantial operational risks, caused by fatigue, may be mitigated through an FRMP, which may also have a positive impact on your organization's safety culture and operational costs [6, 12-14]. Your front-line clinicians will likely appreciate the attention given to fatigue, and you may find your agency to become the place where everyone wants to work.
About the authors
Daniel Patterson, PhD, NRP, is a nationally registered paramedic, senior scientist and associate director of emergency clinician and patient safety research in the Department of Emergency Medicine at Carolinas HealthCare System Medical Center in Charlotte, N.C. His research focuses on fatigue, sleep, and other factors that affect the health, safety, and well-being of EMS clinicians and their patients.
Matthew Weaver, PhD, EMT-P, is a paramedic and an NIH T32 post-doctoral research fellow in the Division of Sleep Medicine at Harvard Medical School. His research focuses on the health and safety of the EMS workforce and the patients they treat.
Francis Guyette, MD, MS is an associate professor at the University of Pittsburgh, Department of Emergency Medicine and medical director of STAT MedEvac air-medical system. His research focuses on treatment of the acutely ill and injured in the prehospital setting and health and safety of EMS professionals.
References
Lerman SE, Eskin E, Flower DJ, George EC, Gerson B, Hartenbaum N, Hursh SR, Moore-Ede M, ACOEM: Fatigue risk management in the workplace. J Occup Environ Med 2012, 54(2):231-258.
ALPA.International: Fatigue Risk Management Systems: Addressing Fatigue Within a Just Safety Culture. In. Washington, DC: Air Line Pilots Association International; 2008.
Patterson PD, Weaver MD, Hostler D, Guyette FX, Callaway CW, Yealy DM: The shift length, fatigue, and safety conundrum in EMS. Prehosp Emerg Care 2012, 16(4):572-576.
Patterson PD, Buysse DJ, Weaver MD, Callaway CW, Yealy DM: Recovery between work shifts among Emergency Medical Services clinicians. Prehosp Emerg Care 2015, 19(3):365-375.
Patterson PD, Buysse DJ, Weaver MD, Suffoletto BP, McManigle KL, Callaway CW, Yealy DM: Emergency healthcare worker Sleep, Fatigue, and Alertness Behavior survey (SFAB): Development and content validation of a survey tool. Accid Anal Prev 2014, 73C:399-411.
 Patterson PD, Suffoletto BP, Kupas DF, Weaver MD, Hostler D: Sleep quality and fatigue among prehospital providers. Prehosp Emerg Care 2010, 14(2):187-193.
Johns MW: Reliability and factor analysis of the Epworth Sleepiness Scale. Sleep 1992, 15(4):376-381.
Buysse DJ, Reynolds CFr, Monk TH, Berman SR, Kupfer DJ: The Pittsburgh Sleep Quality Index: a new instrument for psychiatric practice and research. Psychiatr Serv 1989, 28(2):193-213.
Dawson D, Chapman J, Thomas MJ: Fatigue-proofing: a new approach to reducing fatigue-related risk using the principles of error management. Sleep Med Rev 2012, 16(2):167-175.
Patterson PD, Huang DT, Fairbanks RJ, Simeone SJ, Weaver MD, Wang HE: Variation in emergency medical services workplace safety culture. Prehosp Emerg Care 2010, 14(4):448-460.
Patterson PD, Weaver MD, Frank RC, Warner CW, Martin-Gill C, Guyette FX, Fairbanks RJ, Hubble MW, Songer TJ, Callaway CW et al: Association between poor sleep, fatigue, and safety outcomes in emergency medical services providers. Prehosp Emerg Care 2012, 16(1):86-97.
Barger LK, Rajaratnam SM, Wang W, O'Brien CS, Sullivan JP, Qadri S, Lockley SW, Czeisler CA, Group HWHHaS: Common sleep disorders increase risk of motor vehicle crashes and adverse health outcomes in firefighters. J Clin Sleep Med 2015, 11(3):233-240.
Rajaratnam SM, Barger LK, Lockley SW, Shea SA, Wang W, Landrigan CP, O'Brien CS, Qadri S, Sullivan JP, Cade BE et al: Sleep disorders, health, and safety in police officers. JAMA 2011, 306(23):2567-2578.