Man ODs on elephant tranquilizer, gets 5 doses of Narcan
Carfentanil is 10,000 times more powerful than morphine, and a 100 times more potent than fentanyl
---
By EMS1 Staff
YORK, Maine — Paramedics needed fives doses of Narcan to revive a man Saturday after he overdosed on an elephant tranquilizer. 
Police said the man overdosed on Carfentanil, a synthetic opioid that is 10,000 times more powerful than morphine.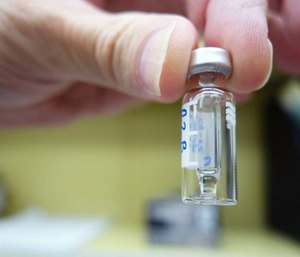 Once the man was revived, he was transported to the hospital, reported WMUR. 
Following the incident, police issued a warning regarding the dangers of Carfentanil; touching the drug alone can cause a medical emergency.