Oldest paramedic to work at Ground Zero dies at 93
Benjamin Franklin Jones became a paramedic after a 40-year career with Monarch Life
---
SPRINGFIELD, Mass. — Benjamin Franklin Jones, the oldest paramedic to work at Ground Zero following the 9/11 terrorist attacks, died Jan. 14. He was 93 years old.
Jones became a paramedic after a 40-year career with Monarch Life Insurance Company, for which he became the president and chairman.
He and his wife of 71 years, Betty, were trained as EMTs since college, and Jones had always been interested in the community welfare, MassLive reported.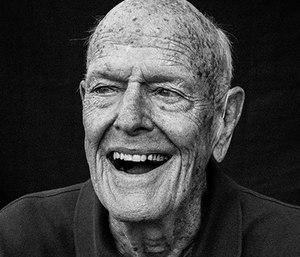 Jones devoted many hours to community organizations such as the Springfield Theater Arts Association, the Community Council of Greater Springfield, Trinity Church, Wesson Memorial Hospital, the Drug Abuse Task Force, and more.
He received awards including the Pynchon Award for good citizenship and outstanding public service and the Boy Scouts of America award as distinguished citizen of the year.
After becoming a paramedic, Jones served as a volunteer in Springfield and later in Shelter Island, New York, and Stuart, Florida.
"He was a strong, wiry guy, a combat veteran of World War II. He was a man of the people," Robert Hopkins, who trained Jones as a paramedic, told MassLive. "Being a paramedic was a good fit for him. He was very kind, and he lived a wonderful life."
Jones' son, Douglas, said his father continued to work as a medic in Shelter Island and Stuart until about a year ago. "He had incredible drive," he said. "(Being a medic was) one of the things that kept him going."
Jones is survived by his wife, Betty, his three children, Douglas, Susan and Nancy, five granddaughters, two great-grandchildren and his sister, Elizabeth Crandall.