NREMT appoints new board chair
Dr. Heather Davis, associate director of the UCLA Center for Prehospital Care, was appointed as board chair for the National Registry of EMTs
---
By Laura French
COLUMBUS, Ohio — The National Registry of Emergency Medical Technicians (NREMT) and its Board of Directors announced the appointment of their new board chair on Friday.
Heather Davis, EdD, NRP, associate director of the UCLA Center for Prehospital Care at the David Geffen School of Medicine, was appointed to the position after serving on the NREMT board for the past 12 years.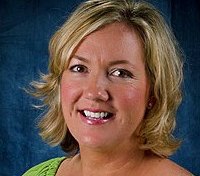 "Dr. Davis brings a unique perspective and depth of knowledge to the National Registry to help lead and transform our organization during our 50th anniversary year," said NREMT Executive Director Bill Seifarth. "We will look to her for strategic leadership as we continue to strengthen the National Registry through upgrades to our IT infrastructure, examinations and continued competency."
Davis has previously served as paramedic program director for UCLA and education program director for the Los Angeles County Fire Department. In February, she will also enter a new role as director of student assessment at the David Geffen School.
Davis holds a doctorate in educational psychology from the University of Southern California and is also a published author and national speaker.
"I look forward to helping this organization work with key industry stakeholders to protect the public when they are most vulnerable in an emergency by creating and delivering evaluations that ensure entry level competency. It is important that whoever shows up to provide emergency medical care knows and can do what they say they can do," said Davis.
"It is also important that disparities in care are minimized by ensuring a fair testing process and ensuring continued research about our workforce so that we recruit and retain a diverse pool of fantastic providers," she added.