Employees at Ala. EMS endure insurance lapses
Employees at the emergency medical service and their families say their work-provided coverage has repeatedly fallen through
---
Ben Nunnally
The Anniston Star, Ala.
OXFORD, Ala. — A month without medicine started with a nurse telling Adrienne Ragains that her family's insurance through Oxford Emergency Medical Service had lapsed — again.
She'd taken her son, one of five children, to Children's of Alabama in Birmingham in July for a shot, one that 16-year-old Noah needs to manage his ulcerative colitis — a condition that inflames the colon with ulcers, may be life-threatening and is incurable, according to the Mayo Clinic. Her health care provider called at the end of May for prior authorization from Blue Cross Blue Shield, and Adrienne arrived at the hospital assuming it had been granted. Instead, she and Noah learned their work-provided coverage had lapsed.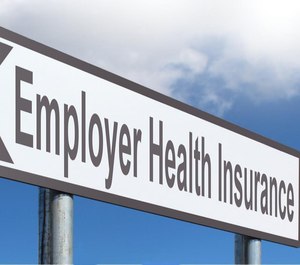 "I was like, 'That can't be; my husband pays,'" Ragains said.
Pay stubs she provided stretching back several months confirm that her husband had at least $500 withheld from his Oxford EMS paychecks every month. The service had been collecting the money, but it wasn't being paid into their coverage, she said.
Her husband, still at the hospital, called Oxford EMS director Ricky Howell and other office managers about the problem, she said. They told the family they weren't sure what the issue was; maybe the check had been lost in the mail, they'd suggested at least once.
It took a few days to sort it out, followed by another two weeks waiting for another prior authorization request to roll through the system.
Ulcerative colitis can be a painful condition, especially without medication to control the flare-ups, Ragains said. Time without medication comes with bleeding, diarrhea, cramping, bloating — a litany of ailments only managed through treatment. Too long without medication can cause so much damage to the colon that it has to be surgically removed, and replaced with a colostomy bag. Ragains was frightened for her son.
"Just the thought he could relapse and not go into remission — the thought of him having to wear a bag is so incredibly terrifying," she said. "I will go to the ends of the Earth to make sure he has health care."
This wasn't the first time coverage lapsed; in June, Ragains learned she didn't have insurance coverage due to nonpayment after she underwent back surgery. Oxford EMS management offered excuses then, too, she said. Management floated at least once that the family pay their bill outright for the Oxford EMS to reimburse them later. Ragains said it hasn't come to that. It happened again in October, when she went to the doctor for a respiratory infection. Usually, if health care providers run the claim again a week or so later, it will go through. The October bill still hasn't been reckoned with, she said.
Then there have been pharmacy calls saying her family's insurance has been denied, at least twice.
"We usually have to tell them this happens all the time, just rerun it," Ragains said. "The fix was to pay the bill."
Ragains' husband declined to be interviewed for this story.
The Ragainses were not the only Oxford EMS family to contact The Star about insurance problems, though Adrienne Ragains was the only one willing to speak publicly. The others feared retaliation, they said, but confirmed similar problems when visiting doctor's offices or picking up medicine.
Ragains wasn't sure whether all employees were affected by the lapses or not, but Koko Mackin, vice president of corporate communications for Blue Cross Blue Shield of Alabama, wrote in an email that accounts in customer groups are paid for all covered employees at once.
She declined to provide specific information about the status of Oxford EMS's payment history.
Repeated attempts to reach Ricky Howell were unsuccessful Friday, as have been repeated efforts to reach him for earlier stories.
A pattern of nonpayment
"This is what led us to look deeper. 'If that's not being paid, what else isn't getting paid?'" Ragains said. "At that time we didn't know that retirement wasn't being paid in, either."
Oxford EMS was founded in 1970 as the Oxford Emergency and Rescue Squad; it operated nearly 40 years before it was reincorporated by the city of Oxford in 2009, allowing its employees to participate in the Retirement Systems of Alabama, reserved for government and public entities in the state.
Ragains provided a letter from the RSA her family received in July that showed no payments made into the retirement system on her husband's behalf since January this year. Pay stubs show about $200 withheld every month from his checks, though.
Bill Kelley, director of benefits at the RSA, confirmed that Oxford EMS lapsed in its payments starting in January this year. In November, he wrote in an email, the service brought its account up to date.
Ragains had been concerned about her husband's vestment in the system. Oxford Councilman Mike Henderson had said the reincorporation, which happened outside of his tenure on the governing body, was meant to attract new employees. Ragains' husband was hired around that time; nonpayment pushed back his vestment in the system, attained at 10 years of enrollment and payment, by almost a year.
According to Kelley, employee vestment should be secure.
"I am not sure what caused the delinquency, but OEMS is now current with its contributions," Kelley wrote. "There will be no adverse impact to its employees."
Oxford EMS also withholds about $70 per month to pay Aflac for the Ragains short-term disability and accident insurance; Ragains provided a notice of nonpayment sent by Aflac, also from July, showing three months past due. Oxford EMS administers the account on her husband's behalf, she said. The family received a phone call from Oxford EMS to ignore that notice just before it arrived, she said, as it had been handled.
Money matters
Oxford's ambulance service is no stranger to money trouble. The service has often requested appropriations from the city of Oxford — its status as a department of the city or a private nonprofit is a point of contention — totalling nearly $500,000 this year alone, including both budgeted and emergency payments.
The City Council has cut off money to the service in recent months; in November, Oxford EMS requested an additional $300,000 per year, a request that died during a council meeting when members wouldn't move to hold a vote. Last week the service asked for $50,000, a request again denied without reaching a vote in a council meeting.
Council members have discussed the possibility that at least some of the service's money trouble ties back to legal defense costs in lawsuits filed over the last two years.
The service has been swamped with civil suits; both Ann Moody and Melissa Hall, office managers for the ambulance service, were fired soon after they alleged unethical business practices. Lawsuits filed by the two last year were recently joined into a single suit against the service, its board of directors and Howell.
Anniston Emergency Medical Service, a for-profit, private ambulance company, sued Oxford EMS in 2018, alleging interference in Anniston EMS contracts and business.
Emergency Medical Billing, a company in Lafayette, filed a lawsuit in November against Oxford EMS for unpaid billing work totaling $30,201.
In July, an Anniston man sued the Oxford EMS, alleging in the lawsuit that medical personnel had not responded effectively to his wife's heart attack in 2018.
'I'm angry'
Ragains isn't so upset about the inconvenience of the insurance lapses as she is about the possibility that, one day, Oxford EMS won't be able to patch the problem with a rushed payment.
"I'm angry," she said. "It's my children. I'm supposed to protect my children. I'm supposed to take care of them and provide for them."
She's been hesitant to take the kids to the doctor for routine problems, like a mild ear infection she successfully treated with over-the-counter medicine, for fear they'll be confronted with rejected insurance claims again.
The irony that her family can't ensure they'll receive health benefits — both she and her husband are in the medical field, she said — isn't lost on her.
"My husband works hard for his money," she said. He works, she said, to help people get medical care. "But when it comes to our family, where do we get our medical attention?"
———
©2019 The Anniston Star (Anniston, Ala.)
McClatchy-Tribune News Service