Man gets life in prison for murder of Ga. paramedic
William Talley, a former Columbus police sergeant, pleaded guilty to the May 2019 shooting death of Care Ambulance Paramedic Kelly Levinsohn
---
By Laura French
COLUMBUS, Ga. — A former police sergeant has been sentenced to life in prison with the possibility of parole for the May 2019 murder of a paramedic. 
William Talley, 52, pleaded guilty Monday in the shooting death of Care Ambulance Paramedic Kelly Levinsohn, 44, which occurred on May 11 at Levinsohn's home in Columbus, according to WRBL. Talley shot Levinsohn in the back of the head, drove off in her truck and crashed it; he was later arrested after a standoff with police.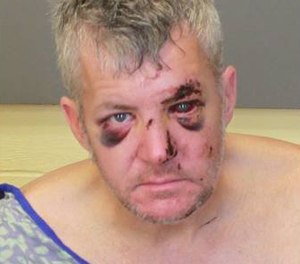 Levinsohn's mother, brother and best friend delivered victim impact statements via Zoom. 
"She was killed by a real-life monster - a police officer at that," said Tyeise Wetzel, Levinsohn's best friend since childhood, according to WRBL. "He was trained to protect. And he shot her in the back of the head where she had no way of defending herself."
Talley was fired from the Columbus Police Department shortly after his arrest. Talley had previously received a one-day suspension in 2018 stemming from a domestic incident involving Levinsohn.