Stanford students on psychiatric hold will now be transported by EMS, not campus police
Stanford University announced that most students on a 5150 protective hold will be transported by the Palo Alto Fire Department instead of the university's Department of Public Safety
---
By Laura French
STANFORD, Calif. — Stanford University officials have announced a change in policy regarding the transport of students on protective psychiatric holds, stating that most transports will now be conducted by the Palo Alto Fire Department rather than the campus Department of Public Safety (DPS). 
Previously, school public safety officers would transport all students placed on a 5150 hold to the emergency room, according to the announcement made Tuesday by the Vice Provost for Student Affairs Susie Brubaker-Cole and Director of Counseling and Psychological Services Bina Pulkit Patel.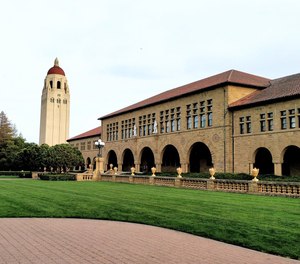 5150 is California's law allowing those experiencing a mental health crisis who are "a danger to others, or to himself or herself, or gravely disabled" to be held for up to 72 hours at a psychiatric facility. A person can only be held under 5150 after being evaluated by a peace officer or by certain mental health or medical professionals. 
Under the new policy, "DPS will respond, but most transports to a hospital for a protective 5150 hold will be provided by an ambulance, generally from the Palo Alto Fire Department," according to the announcement. 
School officials also stated that they believe most ambulance costs will be covered by students' health insurance, aside from required premiums, co-pays or other out-of-pocket expenses. 
"We do not want fees to deter people from seeking care or calling for assistance when someone is in distress. Please know that we will work with students who have serious financial concerns so that the ambulance payment is not a deterrent to receiving care," officials stated. 
The university is currently evaluating additional alternatives to address student mental health concerns, including the possible formation of a multi-disciplinary mobile crisis team.