Research analysis: Medical care at electronic dance music festivals
A special report published in Prehospital and Disaster Medicine explains why all mass gatherings are not created equal
---
Medical care is a critical component to the success of any mass gathering. While there is some research on more popular mass gatherings such as sporting events, rock concerts and even Papal visits; the unique characteristics of electronic dance music festivals has resulted in a reevaluation of the medical care required for this type of event. 
Electronic dance music is a growing industry in which traditional artists are replaced by DJs playing high energy song mixes commonly associated with nightclubs and raves. The festivals for this music genre feature younger, healthier crowds that are more likely to mix alcohol and illicit drugs. This often results in special environmental and toxicological challenges that must be considered. 
In a special report recently published in Prehospital and Disaster Medicine, the authors summarized their experiences providing medical care to a three-day EDMF that happened in New York City in late August 2014.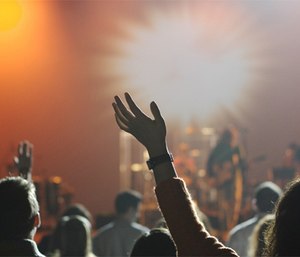 Research findings: Prospective analysis of patients
Basing their staffing and preparation model off of past experiences and other EDMFs, 86 EMS providers teamed up with four nurses and two emergency medicine physicians to provide medical care to the 58,000 attendees. All patients visiting the medical tent for a medical complaint were enrolled in the study. 
While a total of 84 patients were seen, only six were transported to local hospitals. Four additional patients self-transported to the emergency department, and only one person ended up in the ICU. There were no deaths at the festival. 
Sixty percent of patients reported alcohol or drug use. Of the patients that had abnormal vital signs, nearly two-thirds admitted to illicit drug use, with MDMA/methylone being the most commonly reported illicit drug. 
Nearly 80 percent of patients required no medical interventions. Of the 17 patients that received an intervention, eight were given intravenous normal saline, six patients received ondansetron, three received midazolam, two received albuterol, two received ibuprofen and one patient was intubated. 
The number of patients seen per 1,000 attendees was 1.45, the year prior it was 12.05. The number of patients transported to the hospital per 1,000 attendees was 0.10, the year prior it was 0.23. The authors credit the significant reduction in both of these rates to extensive planning and training prior to the festival itself.
Memorable quotes on EDMF medical care
Here are four memorable quotes from the research article:
"Medical needs as mass gatherings are determined largely by the following factors: event type and duration, attendance, weather, crowd mood and density, and alcohol and drug use."
"(EDMFs) combine several of the highest risk elements of mass gatherings leading to significant morbidity and mortality: hot weather; active, mobile crowds who are expending significant energy; and frequent use of illicit drugs."
"With millions of attendees nationwide every year, addressing and enhancing the safety of attendees at EDMFs has become a major public health issue."
"There is clearly a need for easily identified, proactive medical care that is focused on early intervention."
Key takeaways for EMS at EDMFs
Here are four key takeaways for EMS leaders to prepare for and provide care at an EDMF.
1. Electronic dance music is getting more popular
Electronic dance music is a $4.5B industry, and festivals are an integral part of the industry. But the unique demographics, of extremely mobile, mostly young, healthy adults taking both legal and illicit substances, means that the research is just starting to catch up.
2. Not all festivals are created equal
Although the typical attendee at a EDMF is young and healthy, the medical needs of this cohort are likely exaggerated due to the high-energy levels in the crowds as well as the extensive presence of alcohol and illicit drugs.
3. On-scene emergency physician prevents overwhelming local hospitals
Prior research shows, and this study confirms, that local emergency departments may benefit from on-scene emergency physicians. This is particularly true in urban environments where the experience and capacity of the local facilities likely plays a role. 
4. Mass gathering medicine is an emerging field
The authors make the following recommendations to anyone providing medical care to an EDMF:
Develop and drill incident action plans
Clearly identify medical personnel
Provide free drinking water to attendees
Designate multiple access points for EMS should transport be necessary or a mass casualty incident occur
At a minimum, provide medical personnel with the following supplies:
Intravenous fluids
Benzodiazepines
Advanced airway equipment
Rapid sequence intubation medications
Learn more about mass gathering and event medicine
Read other EMS articles to learn more about planning for and providing care at mass gathering events.