How EMS can prepare for a mass gathering to become an MCI
Crowd size, location and similar event intelligence can help predict patient load and MCI response needs at a mass gathering
---
This article was originally posted Nov. 5, 2018. It has been updated.
A mass gathering is a predictable and likely potential mass casualty incident that requires risk management planning and mitigation. Matt Levy, DO, during a series of presentations about event medicine, discussed the many unique challenges for EMS agencies responsible for a mass gathering event at EMS World Expo.
Levy is the medical director of the Howard County Department of Fire and Rescue Services, an associate professor of Emergency Medicine at the Johns Hopkins University, and clinical associate professor and medical director of the Department of Emergency Health Services at the University of Maryland Baltimore County. He has participated in planning and covering numerous mass gathering events.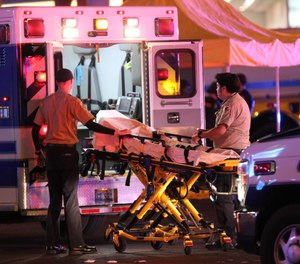 Memorable quotes on a mass event becoming an MCI
Here are memorable quotes from Levy about mass event medicine based on his experiences in planning, response and studying significant mass event MCIs:
"It's what happens in the first few moments of the response that dictates who is going to survive and who is not."
"Crowd size is less important than event characteristics."
"It should be a 5-minute or 1/8-mile to a 1/4-mile walk for a patient to reach medical aid on-site."
"I would be very reluctant to use the medical tent as a sobering tent. Having a plan for intoxicated (but not sick or injured) patients is important."
"A semi-trailer of backboards parked nearby might not be the most effective medical counter-measure."
Top takeaways on mass events and mass casualty incidents
Levy's fast-moving presentation covered a range of planning, preparation and response topics with pertinent examples from real world incidents. Here are four top takeaways.
1. Risk management and planning mitigation
An interdisciplinary planning effort can take weeks or months to complete. The risk management components include, but not are limited to:
Overcrowding and crowd control
Event access points
Fire prevention and safety measures
Medical preparedness
Emergency response
Partner during the planning phase with representatives from emergency management, hospitals, public health, mass transit, sanitation and other appropriate organizations.
Levy discussed the growing frequency of patients who self-evacuate or are transported by friends, law enforcement or ride-share drivers. He stressed at least two things to incorporate into planning for non-EMS transport of patients. First, hospitals should be prepared for a surge of patients arriving from all possible transport modes. Second, the hospitals may experience an unexpected convergence of patients at a single facility. The convergence may require a later re-distribution of patients to other hospitals or triage at the facility to ensure the critical patients are cared for first.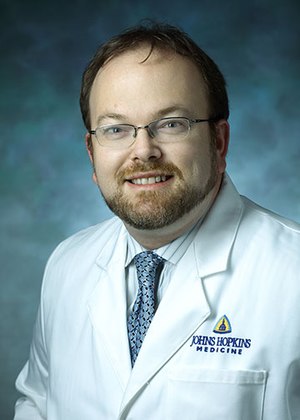 2. Mass gathering event intelligence
Past performance of the event, like a rock band touring from city to city, typically has a similar set of characteristics, including:
Attendees – who is coming?
Timeline – when are attendees at risk of illness or injury?
Incident history – what injuries, illnesses or conflicts happened at other venues?
Levy listed these event intelligence categories that are important to gather and analyze for risk management planning and mitigation.
Type of event
Expected attendance
Dates and duration of event
Agencies involved
Attended demographic and transport mode
Alcohol and drug policy
Event history
Local site map
3. Predicting the number of patients at a mass gathering
The patient presentation rate can be predicted based on past event records or the number of patients treated at similar events. The predicted patient presentation rate doesn't account for surges of patients from an unusual event, like an explosion or extreme heat. Patient presentation rates are directly impacted by:
Bound and focused events which restrict attendees to a building or space.
Events over 6 hours in duration.
Freely mobile crowds that can move throughout the venue.
Availability and use of drugs and alcohol.
Attendee demographics, especially age, fitness and underlying health.
Activities attendees are participating in during the event.
4. Use and monitor social media in the incident command post
Levy recommended that social media – both well-known channels as well as non-conventional networks which might be popular with the event attendees – be used to notify participants and monitor the event as it unfolds. Social media posts and responses from attendees, as well as responders, can be useful for situational awareness.
Learn more about mass gathering medicine
Here are some other articles from EMS1 on mass event planning and response. In addition, consider a specialty conference on event medicine like the Mass Gathering Medicine Summit or the International Institute for Race Medicine.