Astroworld event organizer preparedness investigated after deadly MCI
Officials are looking into the cause of a crowd surge that resulted in the death of eight concertgoers
---
By Rachel Engel
HOUSTON — Following the tragic death of eight concertgoers at the Astroworld Festival, an investigation into the incident is raising questions about the emergency readiness of the city and event organizers.
During a press conference over the weekend, Houston Fire Department Chief Samuel Pena said that while the third-party contractor hired to provide for medical needs for the crowd was staffed for the event, it's unclear if they were prepared for a mass casualty situation like what occurred.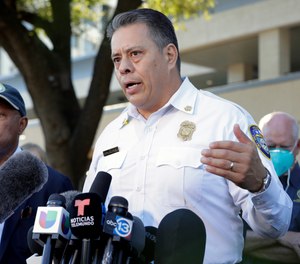 "They had doctors on scene, they had medical EMTs, they had volunteers," Houston Fire Department Chief Samuel Pena said at a press conference. "For a non-event, that would've been enough. But when the event started to escalate, we had to come in and augment their assistance."
Pena declined to comment further on the medical readiness of the third-party contractor.
"From our perspective, from the Houston Fire Department's perspective, we had the right equipment," he said. "I can't speak about the equipment that the third-party medical component had. I can't speak to that right now."
Selena Xie, president of the Austin EMS Association, voiced concerns about the pandemic-induced staffing shortages EMS is experiencing in an interview with KXAN.
"We're gonna see a lot of these fallouts because of these type of staffing shortages; and we'll see people use personnel that are not highly trained," she said.
Houston leaders reported fire and EMS units were stationed around the stadium and acted quickly to help, with 62 units responding, KXAn reported.